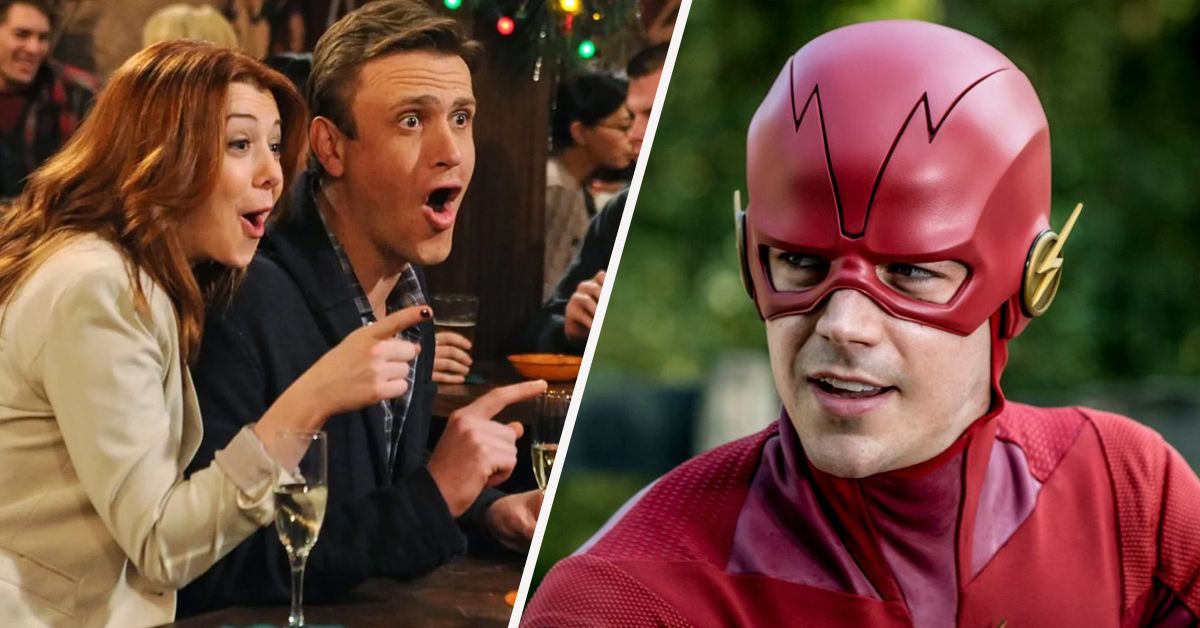 The Big Bang Theory aired its final episode in 2019. Here are some shows to check out if you miss it already!
For 12 seasons, "The Big Bang Theory" was one sitcom that received rave reviews and impressive ratings. Aside from that, the CBS show also garnered 55 Emmy nominations and 10 Emmy Awards.
And so, a lot of people were sad upon hearing that the show was coming to an end. Among the cast, things got emotional pretty quickly for series regulars Johnny Galecki, Jim Parsons, Kaley Cuoco, Melissa Rauch, Mayim Bialik, Simon Helberg, and Kunal Nayyar. As Bialik had told Variety, "It's like a long, drawn-out death. It's one thing to have a personal experience where a job of nine years — or 12, for some of the cast — ends, but we've done it very publicly."
The "Big Bang Theory" aired its final episode in 2019. And now that we can't expect any more new episodes, maybe it's time to check out other tv shows that are pretty similar to the hit show. Check out our list:
20 "Sheldon" Gives You More Insight Into Sheldon Cooper's Childhood
via cbs.com
On the show "Young Sheldon," the sole focus is Sheldon Cooper while growing up in Texas. Parsons, who played Sheldon on "The Big Bang Theory," said that he has already done extensive work on this newer show. The Emmy winner told TV Line, "In fact, I've already done voiceovers [on Young Sheldon] from ages that are older than I ever got with Sheldon [on Big Bang]."
19 "Silicon Valley" Brings Together A Group Of IT Professionals Trying To Achieve Success
via cnet.com
On the show "Silicon Valley," you meet a programmer named Richard who creates an app known as Pied Piper as five other programmers also try to pursue successful careers. The show's cast include Thomas Middleditch, Zach Woods, Kumail Nanjiani, and Martin Starr. You can check out the show online on HBO.
18 "The Orville" Is A Modern Ode To 'Star Trek'
via engadget.com
As you may recall, the boys of "The Big Bang Theory" typically reference 'Star Trek' throughout the show's run. And as you know, Sheldon's hero happens to be Mr. Spock. Well, "The Orville" happens to be Seth MacFarlane's way of honoring 'Star Trek.' You can watch its season two episodes online on Fox. Meanwhile, the show is moving to Hulu for its third season.
17 "3rd Rock From The Sun" Is The Perfect Sci-Fi Show For Your Inner Geek
via justwatch.com
On the show "3rd Rock from the Sun," you come face to face with a group of aliens pretending to be a human family. The show's cast includes John Lithgow, Kristen Johnston, Jane Curtin, and Joseph Gordon-Levitt. According to Decider, the show is available on Amazon Prime, YouTube, and VUDU.
16 Follow The Lives Of Three British IT Professionals On "The IT Crowd"
via justwatch.com
The British sitcom "The IT Crowd" provides a closer look at the lives of people in the IT department of a big corporation. The cast includes Chris O'Dowd, Graham Linehan, Katherine Parkinson, Richard Ayoade, and Matt Berry. The show may have aired its final episode in 2013, but you can still stream it today on Netflix.
Related: 8 Big Bang Theory Stars That Are Older Than We Think (And 7 Younger)
15 "Community" Is A Sitcom About A Bunch Of People Who Come Together In Community College
via ew.com
In "Community," people with diverse backgrounds end up forging a friendship after meeting at a Community College. The show stars Donald Glover, Alison Brie, Joel McHale, Gillian Jacobs, Danny Pudi, John Oliver, Chevy Chase, Yvette Nicole Brown, and Chevy Chase. According to Decider, you can stream the show on Hulu, VUDU, and YouTube.
14 In "Breaking Bad," The Lead Character Is Also A Man Of Science… Sort Of
via justwatch.com
The show "Breaking Bad" revolves around a character by the name of Walter White. He's not a scientist like Sheldon, but he is a chemistry teacher. At some point, Walter discovers that he has cancer and he decides to cook meth to pay for his medical expenses. The show stars Anna Gunn, Dean Norris, Aaron Paul, and Bryan Cranston as Walter White. You can stream it on Netflix.
13 "How I Met Your Mother" Also Revolves Around A Close Group Of Friends
via glamour.com
Sure, the story is told backwards. But on the show "How I Met Your Mother" we meet a group of five friends who practically go through everything together, just like on "The Big Bang Theory." The show stars Josh Radnor, Cobie Smulders, Jason Segel, Alyson Hannigan, and Neil Patrick Harris. You can stream the show on Netflix.
12 "Futurama" Is An Animated Sitcom Where Interplanetary Delivery Is Possible
via syfy.com
Why do we get the feeling that the boys of "The Big Bang Theory" would love to explore "Futurama's" world? In this animated sitcom, we meet Philip J. Fry, a pizza boy who gets beamed up to the distant future. Don't worry though, he finds another job as a delivery boy again. Check out this show on Hulu, Comedy Central, and Syfy.
Related: 20 Behind The Scenes Pics Of The Big Bang Theory Cast Having Fun
11 "Lost In Space" Is A Futuristic Adventure You Can Watch Now
via filmdaily.co
We can't help but think that space travel is something that "The Big Bang Theory" boys would love to explore. After all, Howard had already gone to space. On this show, a family crashes into an unknown planet because of a rip in the space-time continuum. The show is already canceled, but you can check out its first two seasons on Netflix.
10 "The Flash" Celebrates One Of Sheldon's Favorite Characters
via tvline.com
Sheldon Cooper may be in love with Amy, but he still likes Flash a lot. Fortunately for you, this CW series gives you a better insight of who Flash is and what he's capable of doing. Grant Gustin stars as Barry Allen, a.k.a. Flash. He is joined by Danielle Panabaker, Candice Patton, Carlos Valdes, and Tom Cavanagh.
9 "Black Mirror" Offers A Grim Take On How Technology Can Affect Our Lives
via syfy.com
On the Netflix show "Black Mirror," we meet all sorts of individuals that eventually gets manipulated by technology. As Netflix explained, "This sci-fi anthology series explores a twisted, high-tech near-future where humanity's greatest innovations and darkest instincts collide." Some of the stars who have appeared on the show include Hayley Atwell, Bryce Dallas Howard, Jon Hamm, Daniel Kaluuya, and Letitia Wright.
8 "Rick And Morty" Is An Animated Show About A Mad Scientist
via ew.com
On the show "Rick and Morty," you immediately meet Rick Sanchez, a mad scientist who also happens to enjoy drinking booze. Meanwhile, he is often joined by his grandson, Morty Smith. And together, the two would travel to various realities and dimensions using Rick's flying car. You can watch the show on Netflix.
7 On The Show "Chuck," Government Secrets Get Downloaded Into Someone's Brain
via tvguide.com
For a man named Chuck, things go crazy when he ends up downloading various government secrets into his brain. In case you're wondering, he had access to the CIA and the NSA. The show stars Zachary Levi as Chuck. He is joined by Adam Baldwin, Sarah Lancaster, Yvonne Strahovski, and Joshua Gomez. According to Decider, you can watch "Chuck" on Microsoft and VUDU.
Related: 15 Pics That Change The Way Fans See Big Bang Theory Star, Jim Parsons
6 "Altered Carbon" Covers All Things Sci-Fi
via gamesradar.com
On the Netflix series "Altered Carbon," one prisoner regains a new life after spending 250 years on ice. And to be able to gain freedom, all he needs to do is to solve a murder. The show's cast includes Chris Conner, Joel Kinnaman, Martha Higareda, Dichen Lachman, and Renee Elise Goldsberry. The second season will be available on February 27.
5 "The Tomorrow People" Explores The Possibility Of Evolved Humans
via whats-on-netflix.com
On the show "The Tomorrow People," you get to meet Stephen Jameson, a teenager who starts to teleport in his sleep. He also hears voices, which eventually led him to The Tomorrow People. This CW show stars Luku Mitchell, Robbie Amell, Peyton List, Aaron Yoo, and Mark Pellegrino. You can stream the show on CW Seed.
4 "Stranger Things" Combines Sci-Fi With Fantasy And Horror
via nytimes.com
On the Netflix series "Stranger Things," the story begins with a young boy vanishing from a small town. This, in turn, leads to the discovery of "terrifying supernatural forces" and "secret experiments." The shows cast includes David Harbour, Winona Ryder, and Finn Wolfhard. Watch all three seasons of the show today.
3 "Mom" Is Chuck Lorre's Other Highly Successful Sitcom
via tvguide.com
After creating "The Big Bang Theory," no one can deny that Chuck Lorre is a genius. And so, we'd totally understand if you'd want to check his other CBS sitcom, "Mom." This one stars Allison Janney, Anna Faris, Jaime Pressly, Beth Hall, and Mimi Kennedy. Last year, the show was renewed for its seventh and eighth seasons.
2 On The "Scorpion," A Group Of Nerds Always Save The Day
via justwatch.com
The boys on "The Big Bang Theory" may be happy to learn that nerds tend save everything and rescue everyone on the show "Scorpion." This CBS drama stars Elyes Gabel, Katharine McPhee, Jadyn Wong, Robert Patrick, and Eddie Kaye Thomas. Today, you can stream episodes on CBS All Access, iTunes, and YouTube.
1 Catch Kaley Cuoco In The Upcoming Series "The Flight Attendant"
via twitter.com
If you miss seeing Kaley Cuoco on your tv screen, don't fret. This actress is starring in the upcoming HBO Max series "The Flight Attendant." This show is said to revolve around Cuoco's character, Cassandra Bowden. She wakes up in a hotel room and sees a dead body next to her. The show is expected to premiere this year.
Next: 20 Things We Just Learned About Kaley Cuoco's Time On Big Bang Theory
Email
Next Here's What Friends Creators David Crane And Marta Kauffman Have Said About Their Hit Sitcom
Related Topics
Popular Now
big bang theory,
the big bang theory,
big bang theory cast,
the big bang theory cast,
big bang theory season 12,
What is the big bang theory ?,
Where to watch big bang theory?,
Is big bang theory on netflix?,
Is the big bang theory on hulu?,
How did big bang theory end?,
big bang theory season 12,
big bang theory season 11,
the big bang theory season 12,
the big bang theory season 11,
the big bang theory season 12 episode 24,
How many seasons of big bang theory?,
How many seasons of big bang theory are there?,
How many seasons of the big bang theory?,
How many seasons big bang theory?,
How many seasons of the big bang theory are there?,
Hits: 0