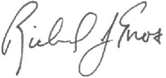 Home>Academic Tutoring>Math Tutoring> 7th Grade Math
Dear Parent-
If you're currently investigating options for math tutoring for your child, you're not alone; many students who struggle with math need help and support beyond what is available in the classroom.
Many 7th grade students find math frustrating, confusing, or just plain hard. If your child is one of the many students who struggle to keep up with the pace of the math curriculum, mastering new material can seem like an impossible task. And since new concepts introduced in math build upon previously mastered material, falling behind even just a little bit early on can lead to recurring issues down the road.
Perhaps this explains why qualified, dynamic, caring math tutors are some of the most sought after education professionals when it comes to beyond-the-classroom support. A private tutor creates a safe space in which your child can learn new math concepts at his or her own pace.  Math tutoring allows your child to explore concepts, to ask questions, and to receive positive reinforcement.  Ultimately, working with an expert tutor enables your child to gain not only mastery of math but also confidence, self-respect, and a sense of personal accomplishment as his or her grades improve.
Our 7th grade math tutoring focuses on two key areas. First, we look to fill any gaps so your child has a strong foundation on which to build. Second, we work to help your child learn and master the new concepts that arise each week. The goal is to ensure that your child has mastered the material, and is prepared for important tests, quizzes, and other assignments.
If your child could benefit from working with an experienced math tutor, I invite you to keep reading below to learn more about our math tutoring programs and how they can help your child succeed.
Sincerely,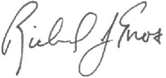 Rich Enos
CEO & Co-Founder

Our customer satisfaction scores are up there with Apple, USAA, and Amazon
A NOTE ON COVID-19:
Dear Parent – one could argue that kids already have too much to worry about, and against that backdrop the evolving COVID-19 outbreak is creating new levels of anxiety and uncertainty. Whether you're a current or prospective client, we want to emphasize our ability to support your family through these challenging times.
The most important thing for you to know about our operations is that we're a national leader in online tutoring. We began developing this capability a decade ago, and in the intervening years we've become leading experts at the effective delivery of online tutoring. During that time we've delivered more than 16,000 online tutoring programs, which amounts to almost 500,000 hours of one-to-one, online instruction. We've invested heavily in custom technology to make online instruction more effective, and today more than half of our programs each year are online. As such, we are well positioned to help you navigate the current challenges, and to provide continuity of programs for your child during this period when on-site or in-home tutoring are inadvisable.
And keep in mind that online tutoring is not a step-down in educational quality – through years of collecting data we have found that our online student outcomes are basically identical to what we have achieved through face-to-face instruction, and the kids love it. They were born into these technologies and adopt them readily and effectively.
We're your partner in navigating these challenging times and ensuring that your child feels like things are under control. We're here to help, so please don't hesitate to contact us if you need it.
  The StudyPoint Team
OUR ONLINE EXPERTISE:
16,000 Online Programs
~500,000 Hours of
Online Instruction
Custom Online Tutoring
Technology
Exceptional Student
Outcomes
10 Years of Online
Tutoring Experience
600 Online Tutors
Available Right Now Your Pace
In class the teacher needs to keep moving whether your child understands the concept or not. Your math tutor will work at your child's pace and will review material until it's clear that he or she has mastered the concept.

Your Work
Our focus is your child's schoolwork, and a key responsibility of our tutors is to help your child prepare for and succeed on important tests and quizzes. This involves reviewing homework, discussing concepts, and completing practice problems. Your Success
Our goal is to help your child earn a stronger grade in math class, but equally important, our math tutoring will help your child take ownership of his or her learning and become a more successful, independent math student.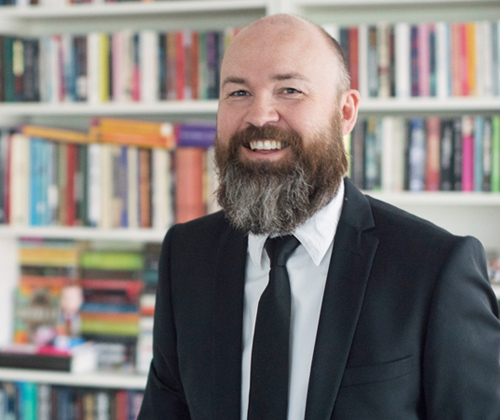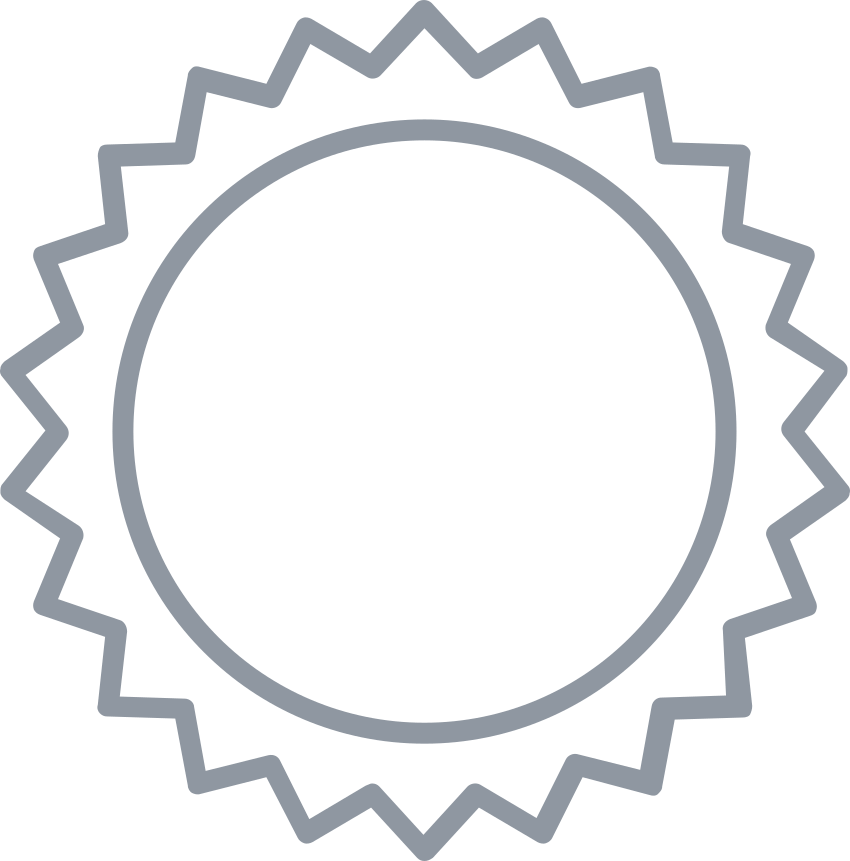 Subject Specific Expertise
Our experienced Math tutors have degrees (and often advanced degrees) from some of the country's best colleges and universities.

Extensive Teaching/ Tutoring Experience
They're experienced, passionate teachers, and they know how to engage students and break down difficult concepts.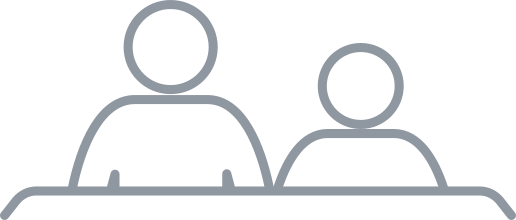 Thoughtful, Flexible Teaching Styles
Being smart isn't enough—our tutors are able to listen well and communicate clearly, and they adapt their approach to fit your child.
To be effective, an educational program has to work with your family's schedule. We make life easier by bringing the tutoring to you through two convenient options:

In home Math tutoring
Our flagship program, which we launched in the late 1990's, our in-home tutoring option provides you with the unparalleled convenience and personalized attention of a private tutor who will work with your child right at your kitchen table. All lessons are one-to-one, and your instructor will ensure that each session is highly focused on your child's unique needs.

Online Math Tutoring
Instead of meeting at the kitchen table your child and the tutor meet in a custom online learning environment. This innovative tool enables them to talk through strategies and complete practice problems, just as they would on a workbook at your kitchen table. Online tutoring replicates the in-person tutoring dynamic, and it's remarkably effective.
Students spend 50% of their waking hours at school or doing homework and something that occupies such a large amount of time inevitably plays a big role in their happiness. School is tough—there are social, emotional, and academic challenges.
Ultimately, the end goal of a StudyPoint tutoring program is improved performance in school, and that improvement is easily measurable—an A on quiz, an outstanding test, or a report card worthy of the refrigerator door. We believe the best measure of your child's understanding and progress is the math grade on his or her report card, and that is how we measure our success with clients.
Yet there is an added benefit—something that is difficult to measure but easy to recognize. It is the sense of accomplishment that comes from working to improve something and seeing positive results. Few smiles are as big as the ones that accompany a strong report card.
Our greatest reward is the positive feedback we get from parents who report their children are now confident and happy in school as a result of our math tutoring.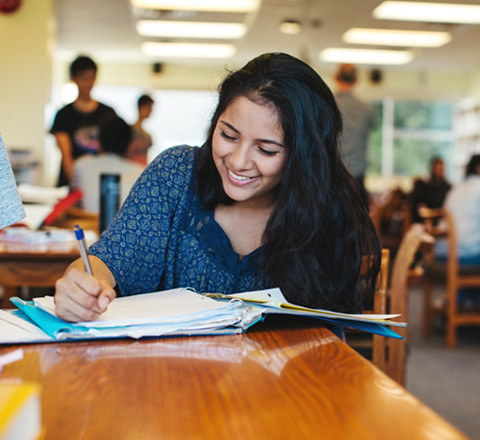 "We were extremely pleased – with the communication, the flexibility, and really working with us to get results in a tight time period."
–Amy
"I just wanted to share the happy news with you. [Our daughter] got a 30 on her ACT. We could all not be any happier. I knew from the minute she started working with you she was going to improve. Whatever you did was magic and just what she needed."
–Dawn
"I can't say enough about the impressive results our son achieved in raising his ACT scores as a result of working with StudyPoint. The Program Manager and our tutor were both highly professional and genuinely interested in our son's success throughout the process."
–Ginger
"Our tutor was wonderful. He was very flexible in scheduling, he was calm and encouraging to our son. And, he really had great advice on the whole process. He is a credit to your organization."
–Krista

Previous

Next
Call us today to get started
1-877-883-9764
OR
Request more info
Call us today to get started
1-877-883-9764
How to get better at math,
How to get good at math,
why is math so hard,8th grade math tutoring,kids math tutor,math tutor for kids,7th grade math tutoring,math tutoring for kids,
8th grade math,
math games for 7th graders,
math apps for kids,
free math websites, how to get better at math fast,how to become good at math overnight,
math made easy,how to understand maths easily,
how to get better at math for adults,
how to become good at math overnight,
how to be good at math,
how to get good at math again,
how to get good at math reddit,
how to understand maths easily,
math games,
Hits: 0