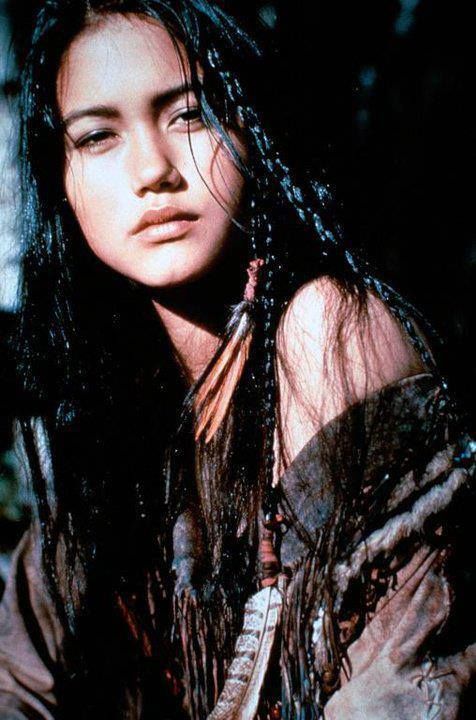 Beautiful Native American Women: Apache, Blackfeet, Cherokee, Cheyenne, Chicasaw, Chippewa, Choctaw, Comanche, Creek, Crow, Fox, Hopi, Huron, Inupiat, Iroquois, Lakota, Lumbee, Mojave, Navajo, Nez Perce, Pawnee, Pima, Pubelo, Seminole, Shawnee, Sioux, Ute, Yaqui, Yup'ik, Zuni
The HyperTexts
Beautiful Native American Women
Who are the most beautiful Native American women of all time? Native American Women can be Apache, Blackfeet, Cherokee, Cheyenne, Chickasaw, Chippewa, Choctaw, Comanche, Creek, Crow, Fox, Hopi, Huron, Inuit, Inupiat, Iroquois, Lakota, Lumbee, Mojave, Navajo, Nez Perce, Osage, Pawnee, Pima, Pueblo, Seminole, Shawnee, Shoshone, Sioux, Ute, Yaqui, Yup'ik and Zuni, among other tribes.
Related Pages: Native American Poetry Translations, The Best Native American Blessings, Poems, Proverbs and Sayings, Ancient Mayan Love Poems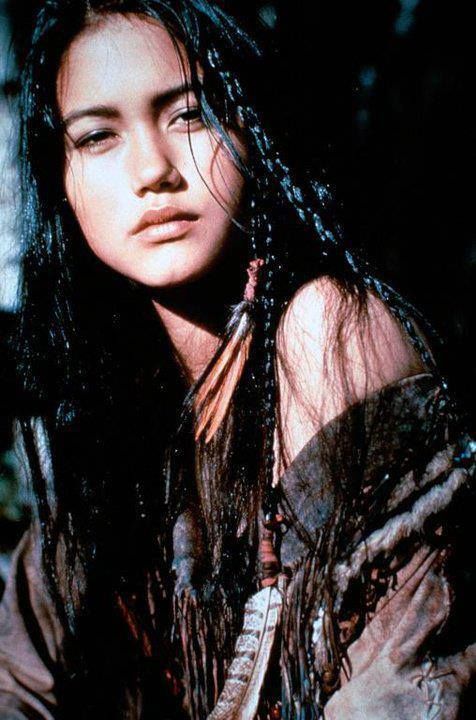 Native American Travelers' Blessing
translation/interpretation by Michael R. Burch
Let us walk together here
with earth's creatures great and small,
remembering, our footsteps light,
that one wise God created all.
NOTE: The Native American poems and blessings on this page can be shared for noncommercial purposes, but please credit the translators.
Beautiful women of Native American origin or extraction with pictures and bios below include: Zitkala-Ša (Red Bird), Jana Mashonee, Brenda Schad, Simha Victoria, Lori Blondeau and Rita Coolidge.
Coming soon: Pocahontas, Sacagawea (Shoshone), Ada Deer, Mary Brave Bird, Te Ata Fisher, Sheila Hollow Horn, Alex Rice, Tantoo Cardinal, Higua Nancy Ward (White Swan), Buffy Sainte-Marie (Cree), Brenda Schad, Padma Lakshmi, Wilma Mankiller, Crystal Gale, Maria Tallchief (Osage), The Tallchiefs (a ballet group), Polly Cooper, Louise Erdrich (Chippewa), Kateri Tekakwitha (Mohawk), Lozen (Apache), Wilma Mankiller (Cherokee), Irene Bedard (Inupiaq), Velma Wallis (Athabaskan), Susan Power (Sioux), Fallen Leaf (Crow warrior), Running Eagle (Blackfeet warrior), Colestah, Buffalo Calf Robe (Cheyenne warrior), Tashenamani (Moving Robe), La Malinche,  Shawnadithit, Apelagiu (Inuit), LaDonna Harris, Elouise Cobell, Dahteste, Betty Mae Jumper, Winona LaDuke, Senora Lynch, Sarah Winnemucca, Susan LaFleshe Picotte, Ella Cara Deloria
Zitkala-Ša
Zitkala-Ša (1876–1938) was also known by the missionary-given name Gertrude Simmons Bonnin. Her name translates as "Red Bird." She was a Sioux writer, editor, musician, composer, violinist, teacher and political activist. She wrote several works chronicling her youthful struggles with identity and pulls between the majority culture and her Native American heritage. Her later books in English brought traditional Native American stories to a widespread white readership for one of the first times. With William F. Hanson, Red Bird co-composed the first American Indian opera, The Sun Dance (in a romantic style based on Ute and Sioux themes), which premiered in 1913. She founded the National Council of American Indians in 1926 to lobby for rights to American citizenship and civil rights. She served as its president until her death in 1938.
The model in the photograph below is Simha Victoria, from an article "The Legend of Zitkala-Sa" in Lone Wolf Magazine.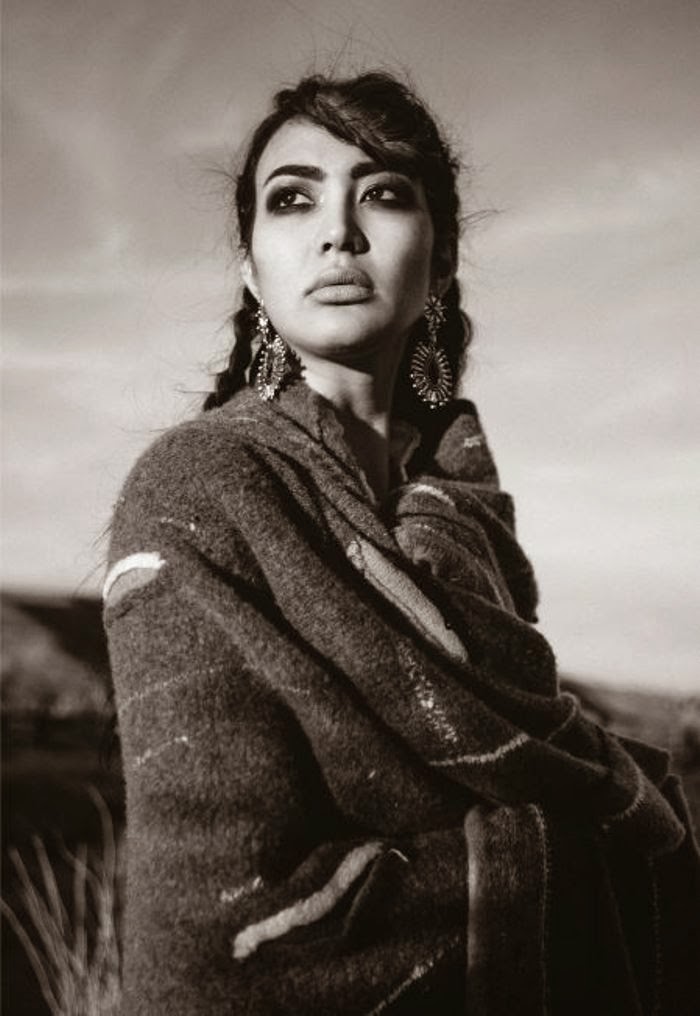 Cherokee Travelers' Blessing I
translation/interpretation by Michael R. Burch
I will extract the thorns from your feet.
Yet a little longer we will walk life's sunlit paths together.
I will love you like my own brother, my own blood.
When you are disconsolate, I will wipe the tears from your eyes.
And when you are too sad to live, I will put your aching heart to rest.
Jana Maria Mashonee
Jana Maria Mashonee, born Jana Maria Sampson, is a Native American of Lumbee and Tuscarora descent, originally from Robeson County, North Carolina. She is a two-time GRAMMY nominee and nine-time NAMMY winner. Her music is steeped in R&B and gospel roots, which introduced her to the mainstream. She is currently releasing her music through Miss Molly Records. available on iTunes and Amazon.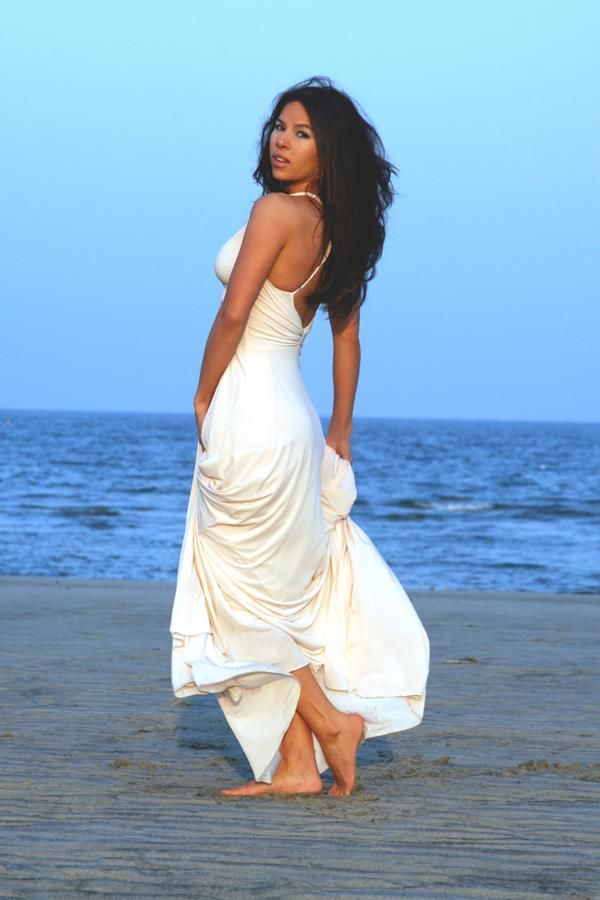 Cherokee Travelers' Blessing II
translation/interpretation by Michael R. Burch
Happily may you walk
in the paths of the Rainbow.
               Oh!,
and may it always be beautiful before you,
beautiful behind you,
beautiful below you,
beautiful above you,
and beautiful all around you
where in Perfection beauty is finished.
Rita Coolidge
Multiple Grammy winner Rita Coolidge is part Scottish and part Native American (Cherokee). She sometimes sings "Amazing Grace" in Cherokee! She has also recorded with the Voices of the Creator's Children, a Cherokee children's choir.  She even created a Native American music trio, Walela. After she graduated from Florida State in the late 1960s, Rita lived in Memphis for a year then went to California where she recorded with Delaney and Bonnie. A preacher's daughter, she was not into alcohol and drugs, and she said in an interview that the lifestyle "scared me to death" and made her want to go home. She chose to move away from the hard-living lifestyle by going solo. (In an interesting synchronicity, I learned that Rita Coolidge and I went to the same high school, Maplewood High School in Nashville, Tennessee. I have always been a light drinker and have never done drugs. And we both have Scottish blood and Cherokee blood! Small world, huh?)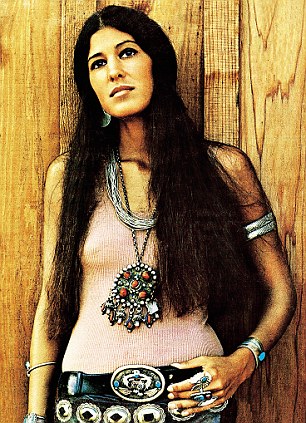 Cherokee Travelers' Blessing III
translation/interpretation by Michael R. Burch
May Heaven's warmest winds blow gently there,
where you reside,
and may the Great Spirit bless all those you love,
this side of the farthest tide.
And when you go,
whether the journey is fast or slow,
may your moccasins leave many cunning footprints in the snow.
And when you look over your shoulder, may you always find the Rainbow.
Brenda Schad
Brenda Schad is a Native American model and actress. She founded the Native American Children's Fund in Oklahoma and is of Choctaw and Cherokee descent.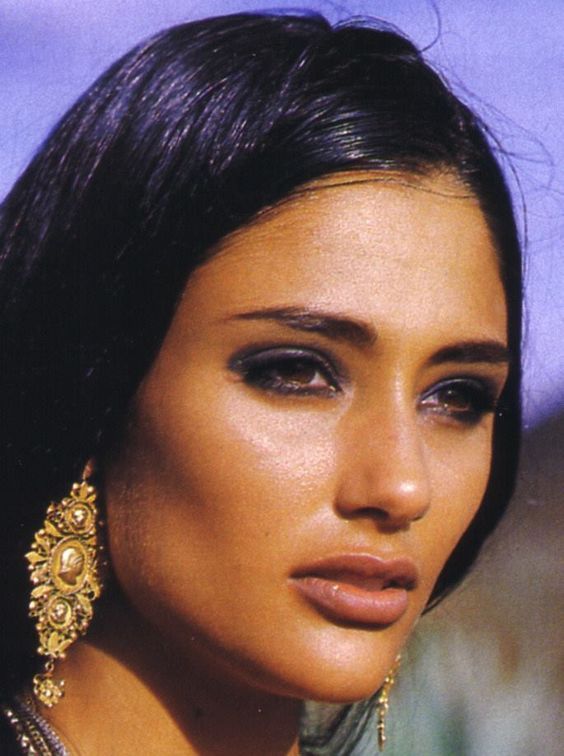 Humankind has not woven the web of life.
We are but one thread within it.
Whatever we do to the web, we do to ourselves.
All things are bound together.
All things connect.
—Chief Seattle, 1854
"Help us learn the lessons you have left us in every leaf and rock."
—translation/interpretation by Michael R. Burch
Josephine Baker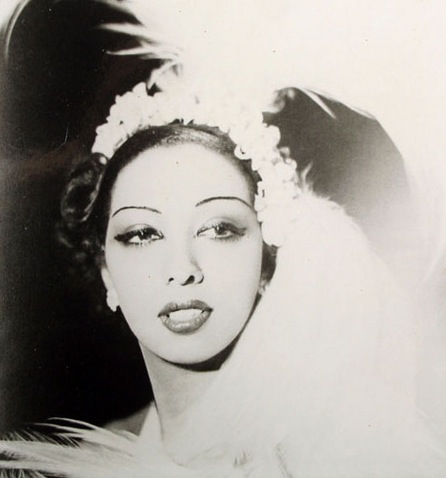 Warrior's Confession
translation/interpretation by Michael R. Burch
Oh my love, how fair you are—
far brighter than the fairest star!
Josephine Baker, the famous dancer, was the first African-American female to star in a major motion picture. She was descended from the Apalachee tribe on one side, and black slaves on the other. She grew up in poverty. At age eight, Josephine was hired out to a white woman as a maid; she was forced to sleep in the coal cellar with a pet dog and was scalded on the hands when she used too much soap in the laundry. At age ten she returned, thankfully, to school. "There is no Santa Claus," she said. "I'm Santa Claus." Josephine witnessed the cruel East St. Louis race riot of 1917. She moved from the St. Louis area at the age of 13 and emigrated out of the United States at 19. "That such a childhood produced an expatriate is not surprising," Phyllis Rose, one of her biographers, commented. Josephine went to Paris in 1925 for a top salary ($250 a week; more than twice what she was paid in New York) to gyrate at the Théâtre des Champs Elysées as a variety dancer in La Revue N're. With other African Americans, including jazz star Sidney Bechet, she introduced le jazz hot and went on to international fame on the wave of French intoxication for American jazz and exotic nudity. She was the favorite of artists and left-intellectuals such as Picasso, Pirandello, Georges Roualt, Le Corbusier, e. e. cummings, Jean Cocteau, Aleksander Wat, and Ernest Hemingway (who thought she was "the most beautiful woman there is, there ever was, or ever will be," in hyperbole). During World War II, when Germany occupied Belgium, Josephine became a Red Cross nurse, watching over refugees. When Germany occupied France, she worked for the French Resistance as an underground courier, transmitting information "pinned inside her underwear" to Captain Jacques Abtey!
Dorothy Dandridge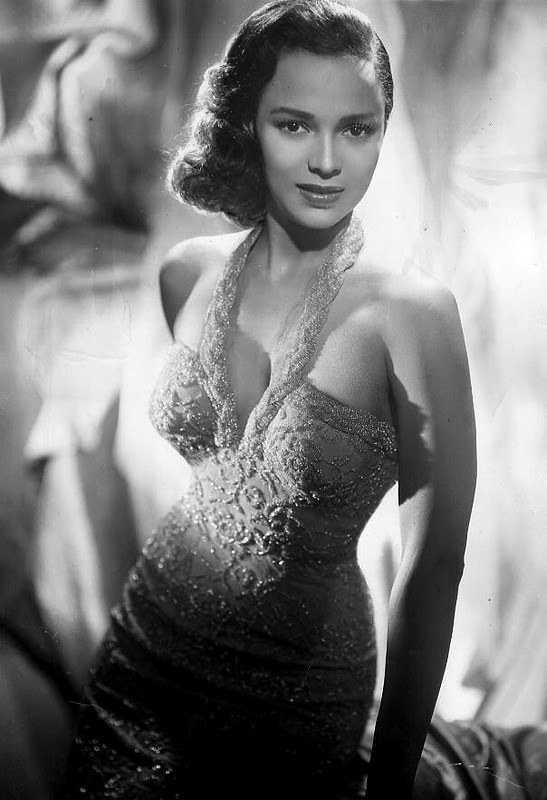 In her autobiography, Everything and Nothing: The Dorothy Dandridge Tragedy, the famous beauty stated that her mother had Jamaican, Mexican and Native American ancestry. Dorothy Dandridge (1922-1965) was a successful actress, singer and dancer. She started performing as a child in local variety shows, and then eventually made a career for herself in films. Her portrayal of the lead role in Carmen Jones brought her positive acclaim, including the honor of being the first African-American nominated for an Academy Award as best actress. Though many believed that Dandridge should have won, the competition was stiff in 1955. Also nominated were Grace Kelly, Audrey Hepburn, Judy Garland, and Jane Wyman, with Grace Kelly winning for The Country Girl. However, the nomination catapulted Dandridge into a new arena for publicity, and she graced the covers of many magazines including Ebony, Look and Life—she was the first African-American woman to have her photo on the cover of Life in 1954. Called "the black Marilyn," she was limited by the color of her skin. She once said, "If I were white I could have captured the world."
The Receiving of the Flower
excerpt from a Mayan love poem
translation/interpretation by Michael R. Burch
Let us sing overflowing with joy
as we observe the Receiving of the Flower.
The lovely maidens beam;
their hearts leap in their breasts.
Why?
Because they will soon yield their virginity to the men they love!
Cher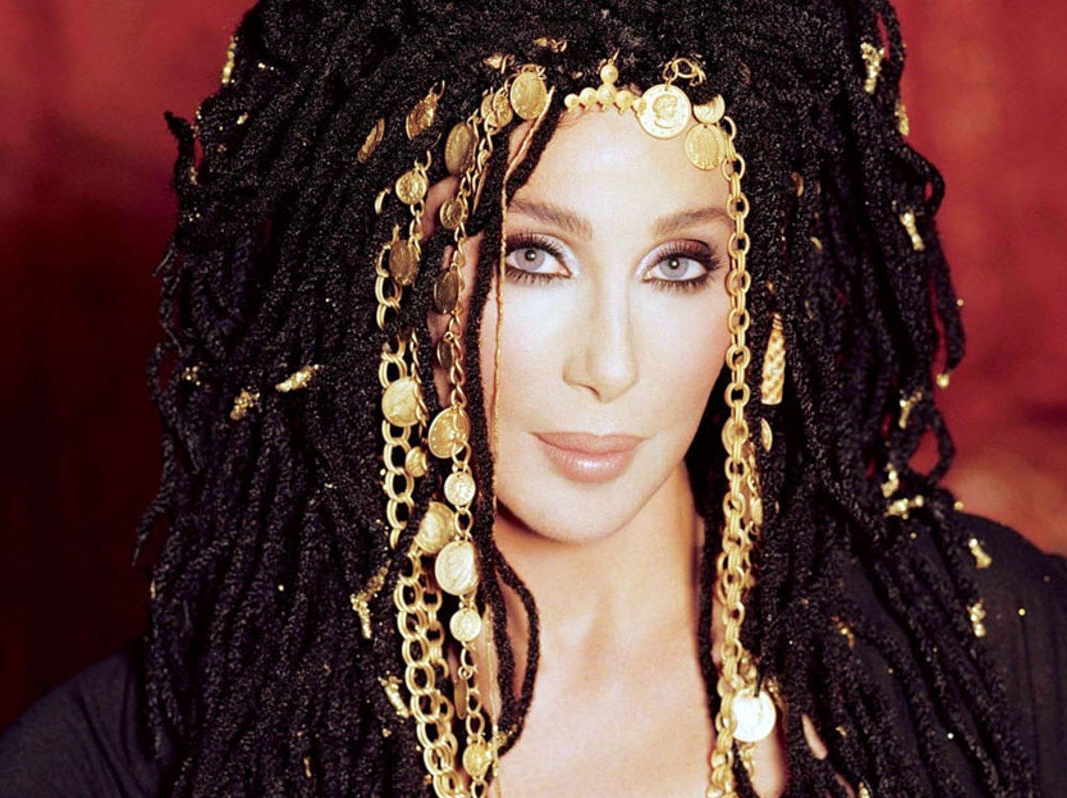 Cher had the hit song "Half-Breed" (her second number one hit as a solo artist). Cher's father was Armenian and her mother was of Cherokee, English and French descent.
The Deflowering
excerpt from a Mayan love poem
translation/interpretation by Michael R. Burch
Remove your clothes;
let down your hair;
become as naked as the day you were born—
virgins!
Sacheen Littlefeather
Sacheen Cruz Littlefeather is an Apache actress and activist for Native American rights. On March 27, 1973, she represented Marlon Brando at the 45th Academy Awards, where on his behalf she declined the Best Actor award for his performance in The Godfather. Brando boycotted the ceremony to protest the standoff at Wounded Knee and the portrayals of Native Americans by Hollywood.
When Pigs Fly
by Michael R. Burch
On the Trail of Tears,
O, my Cherokee brothers,
why hang your heads?
Why shame your mothers?
Laugh wildly instead!
We will soon be dead.
When we lie in our graves,
let the white-eyes take
the woodland we loved
for the hoe and the rake.
It is better to die
than to live a lie
in so narrow a sty.

Pearl Bailey, the legendary American actress and singer, was of Native American descent.
Jeanne Cooper, who played Katherine Chancellor on The Young and the Restless, is Cherokee.
Lena Horne, the legendary actress and singer, is part Cherokee.
Della Reese, the actress and singer, is half Cherokee.
Carrie Underwood, the acclaimed country singer, is an enrolled tribal member of the Muscogee (Creek) Indian nation.
Jessica Alba is Danish, French Canadian and Mexican American. A DNA test on George Lopez's talk show, Lopez Tonight, showed that Jessica is 87% European and 13% Indigenous American.
Angelina Jolie is said to be Czechoslovak, German, French Canadian and Iroquois. But in an interview with the Telegraph UK, her father Jon Voight said that Angelina's mother Marcheline Bertrand really wasn't Iroquois. She just said that to enhance her "exotic background".
Jessica Biel has been reported to be German, French, English, and Choctaw.
Beyoncé Knowles's father is African American and her mother is Creole which is a mixture of colonial French, African American, and Native American.
Cameron Diaz is of Cuban American, English, German and Cherokee ancestry.
Demi Moore is said to be of French, Welsh, and Native American (Cherokee) heritage.
Ava Gardner, the legendary Hollywood actress, was of Scots-Irish, English and American Indian (Tuscarora) descent.
Farrah Fawcett was of French, English and Native American (Choctaw) ancestry.
Singer songwriter, rapper, fashion designer and actress Stacy Ann Ferguson (better known as Fergie) is of Mexican, Irish, Scottish and Native American descent.
Carmen Electra, was born of an Irish father and a German and Native American (Cherokee) mother.
Beautiful actress and former fashion model Shannon Elizabeth is of Irish, English, German and Cherokee ancestry.
Blue-eyed, blonde-haired Heather Locklear has Native American blood. Her father is Lumbee Indian, and Heather has enough Lumbee blood in her that the tribal enrollment people themselves recognize her as Lumbee.
Eartha Kitt, the legendary actress, singer, cabaret star (and one of the women to wear Catwoman's black catsuit on Batman), was of Cherokee, African-American and German (or Dutch) descent.
Lori Blondeau is a Cree/Saulteaux/Metis artist originally based in Saskatoon, but now living in California. She holds an MFA from the University of Saskatchewan, and has sat on the Advisory Panel for Visual Arts for the Canada Council for the Arts. She is also a co-founder and the current director of TRIBE, a Canadian aboriginal arts organization. Blondeau's work, including her stage personas such as the now-famous Belle Sauvage, confronts and co-opts conventional stereotypes of First Nations women. She says: "My work explores the influence of popular media and culture (contemporary and historical) on Aboriginal self-identity, self-image, and self-definition. I am currently exploring the impact of colonization on traditional and contemporary roles and lifestyles of Aboriginal women. I deconstruct the images of the Indian Princess and the squaw and reconstruct an image of absurdity and insert these hybrids into the mainstream. The performance personas I have created refer to the damage of colonialism and to the ironic pleasures of displacement and resistance."
Another former Baywatch star, Traci Bingham is of African American, Native American (Cherokee) and Italian descent.
Julia Jones is of English, African, Chickasaw, and Mississippi Choctaw descent. She will be playing Leah Clearwater in the third Twilight film, The Twilight Saga: Eclipse.
Actress and singer Karina Lombard is of Native American (Lakota), Swiss, Russian and Italian descent.
Tina Turner was long rumored to have Native American ancestry, but a DNA test on the PBS television miniseries "African American Lives 2" in 2008 showed she was only 1% Native American and 33% European.
Misty Upham is a member of the Blackfoot Confederacy. Misty Anne Upham was born on July 6th, 1982 in Kalispell, Montana (but was raised in Seattle). She started acting when she was thirteen and has appeared in eleven TV shows and movies. She appeared in Django Unchained which was written and directed by Quentin Tarantino.
Mariah Watchman (Mariah Monique) was America's Next Top Model's first Native American model. Mariah grew up on the Confederated Tribes of the Umatilla Reservation in Oregon. She has been modeling since she was fifteen and has worked in New York, Los Angeles, Miami, Thailand, Hong Kong, and Peru.
Mohawk actress Kaniehtiio Horn was born maybe in 1985 or maybe in 1986 (?) in Notre-Dame-de-Grâce, Montreal, Quebec, Canada. Her mother is Kahn-Tineta Horn, a former model and a political activist for the Kahnawake First Nation and her father a lawyer and is Scottish/German. Since her acting debut in 2006 she has appeared in over thirty TV shows and films. Her latest venture was as Destina Rumaneck in the Netflix drama Hemlock Grove.
First Nations writer and entrepreneur Lisa Charleyboy is a member of the Tsilhqot'in Nation. Yes she is in Canada, not the US, but I wanted to start branching out here. Lisa is the Editor-In-Chief of Urban Native Magazine.
Actress, model, singer, photographer and clothing designer Marisa Quintanilla (The Twilight Saga: Breaking Dawn Part 2) is of Lipan Apache (enrolled) and Mexican-American descent. Besides Twilight, she has also appeared in Criminal Minds, Sons of Anarchy, Castle and Longmire.
Ashley Sky is a Brazilian/Native American supermodel based out of Miami, Florida. She has worked for the Wilhelmina modeling agency and appeared in the music video "Otis" by Kanye West and Jay Z.
Ashley was born on November 26th, 1991.
Amber Midthunder is of mixed ethnicity (Asian, European, and Native American). She is an enrolled tribal member of the Ft Peck Sioux Indian Reservation (Lakota-Sioux tribe). She has appeared in over twenty TV shows and movies including The Originals, Banshee and Longmire. Amber will be starring in FX's "Legion" pilot, which is an X-Men based series created by Fargo creator Noah Hawley. Her father is actor David Midthunder who is Hunkpapa Lakota, Hudeshabina Nakoda and Sissiton Dakota.
Sandra Hinojosa (Walpole Island First Nation, of Ontario, Canada) is a Native actress that has appeared in over fourteen television shows and movies. She has appeared in The X-Species (2014), Reel Evil (2012) and the TV series 1000 Ways to Die ( 2012). Besides acting she is also a model.
Singer-songwriter and pianist Tori Amos is part Cherokee.
Mickie James, WWE Diva and former WWE Women's Champion and former Divas Champion, is of Powhatan heritage.
Beautiful actress Charisma Carpenter (who you may know better as Cordelia Chase on Buffy the Vampire Slayer and Angel) is Cherokee, Irish, Scottish, Spanish, French and German.
Kari Wührer, an actress, is part Cherokee.
Tatyana Ali, Ashley Banks from The Fresh Prince of Bel-Air, is Afro-Panamanian and Indo-Trinidadian.
Angie Harmon from Baywatch Nights (remember that?), Law & Order and Women's Murder Club is Greek, Irish and Cherokee.
Lovely model and actress, Karen McDougal, is of Cherokee Indian and Irish descent.
Hunter Tylo, who played Taylor Forrester on The Bold and the Beautiful, is half Cherokee.
Deal or No Deal model Ursula Mayes is part Native American.
Kenya Moore, the actress, producer, model and author, is Native American and African-American.
Eureka's Allison Blake, Salli Richardson, is part Cherokee.
Professional female boxer and the daughter of "The Greatest", Laila Ali is part Native American on her mother's side.
Actress Tonantzin Carmelo is a California Mission Indian (Gabrielino-Tongva and Mexica). Gabrielino-Tongva are the Native American people who lived in the Los Angeles County area before the arrival of Europeans and Mexica are the Aztecs. She is a mentor for the Native Voices Youth Playwright Project and a member of the California Indian Storytellers Association. So far she has appeared in fifteen TV shows and movies her debut being in the 2002 film King Rikki, which was an adaptation of William Shakespeare's Richard the Third set in in 21st Century Los Angeles.
Native American Model Nikki Bishop is a member of the Shawnee Nation.
Beautiful Junal Gerlach is a Native American model, actress, and clothing designer. She appeared in the 2010 film Questions for Crazy Horse.
Canadian film and television actress Roseanne Supernault is originally from East Prairie, Alberta and she is a Métis of Cree descent.
Native American actress and model Brandon Merrill was born in Colorado and raised on a ranch in Wyoming. After she was featured in a "W" magazine article about the Cheyenne Rodeo (part of the Cheyenne Frontier Days) this five foot ten beauty caught the eye of DNA Models and did some print work for "Vogue" and the Abercrombie & Fitch catalog. Brandon also worked for Ralph Lauren, Calvin Klein, and the Limited before landing a role in the Owen Wilson, Jackie Chan movie Shanghai Noon (2000) where she played Jackie's Indian wife.
Restart at page 1
Back to page 6
Forward to page 7c
Related pages: Native American Poetry Translations, Native American Poems, Proverbs and Sayings, Ancient Mayan Love Poems, The Most Beautiful Women of All Time, Famous Beauties, Famous Courtesans, Famous Ingénues, Famous Hustlers, Famous Rogues, Famous Heretics, Famous Pool Sharks, Famous Forgers and Frauds, Famous Morons, Famous Flops and Flubs, Famous Hypocrites, Unmentionables
The HyperTexts
indian actress,indian actresses,indian actress sex,indian american actresses,indian actresses in hollywood,
Hits: 0