Home | Headlines | Celebrities Who Openly Bleached Their Skin
Celebrities Who Openly Bleached Their Skin
Toning, brightening, lightening…These are all words referring to skin bleaching. Believe it or not, some people use chemical substances to lighten their skin tone. Uncomfortable with their appearance, they believe that the lighter their skin is, the more beautiful they are, this has become a growing phenomenon, and a big business for cosmetic companies in Africa. According to the World Health Organisation (WHO), 77% of women in Nigeria use skin-lightening products. The statistics are as high as 59%in Togo, and 27% in Senegal. Many seem to dismiss the fact that these products are very dangerous. Some consequences of skin bleaching include leukemia, liver cancers, kidney failures, as well as skin discoloration and scarring.
Mariam Abdul Rauf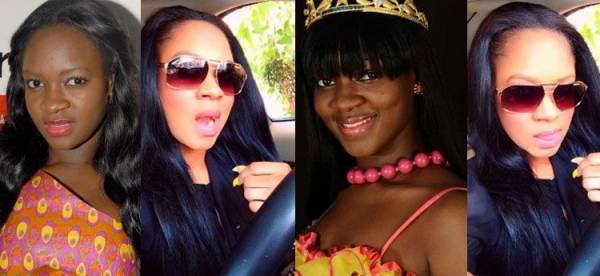 Ghanian model Mariam Abdul Rauf says she is comfortable bleaching her skin Former Ghana's Most Beautiful winner Miriam Abdul Rauf popularly known as Nasara says she sees nothing wrong with bleaching her skin. Nasara, who won the beauty pageant's title in 2009 but was later stripped of it, speaking an interview with Deloris Frimpong Manson on the Delay show over the weekend confirmed that she has bleached her skin but insisted it was choice for which she has no regrets.
When she participated in and was crowned Ghana's Most Beautiful, a TV3 reality show, Nasara was dark skinned. But lately, the former Ghana Most Beatiful title holder, who is not new to controversy, has become fairer sparking speculations that she is bleaching.
The mother of twins confirms she is bleaching but explain that, "in life we are all entitled to what we want to do…I choose to tone my skin and I don't think it's a problem because if it were a problem to me, I won't do it." In fact "I love it," she added. Nasara said she not "regret it." Unlike "those days when the creams were so harsh and cheap now there are better creams that will just tone your body…and will just befit you," she stated.
Reacting to assertions that prolonged bleaching could cause skin cancers, Nasara said "In life, everything comes with the bad aspects of it…when you are doing something, sometimes you don't really need to think about the bad part of it. I am just doing it because I am comfortable with it and I don't event think about the negative part of it." Nasara made the headlines in 2012 when she was accused of stealing a mobile phone and make-up kit of Miss England during a beauty pageant outside the country – an allegation she denied. She was consequently stripped of her Ghana Most Beautiful title.
Dancehall Singer Vybz Kartel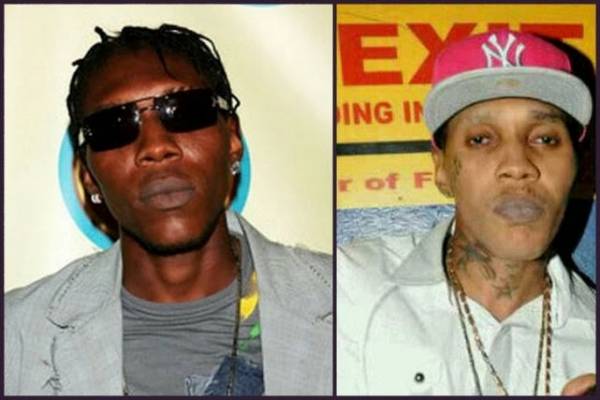 Vybz Kartel received a lot of bashing from dancehall fans in 2010 after bleaching his skin. Some fans even express that he looked better with dark skin, but Vybz Kartel could care less. The incarcerated dancehall star ha Dominate dancehall for the greater part of the last decade with lyrical prowess. But he also lost a portion of his fan based over his skin bleaching saga. Sources close to the self-proclaim Worl'Boss sent Urban Islandz some rare photos of the deejay back in the early days of his career when he was dark skin.
Baseball Retiree Samy Sosa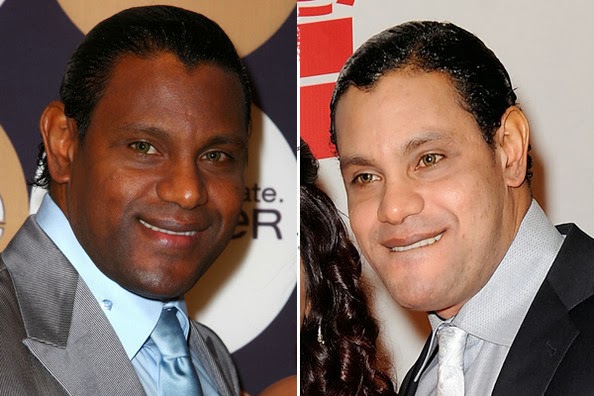 In 2009, ex baseball player, Sammy Sosa, was widely recognized by the newly lightened color of his skin. Despite the mass publicity of his big change, and many rumors which followed, Sammy Sosa has still to this day kept quiet about how exactly he was able to change his color so drastically. Over the span of years, Sosa's skin became paler and paler, giving many people different suspicions as to what was actually happening at the time.
Some argued for Sosa's sake and in his defense that his new coloration was a direct result of some sort of skin disease or condition, though Sosa stated publicly that there was no illness or skin disorder involved. Others tried to proclaim that due to his past steroid use, he had acquired unwanted side effects.
One such side effect in mind was Vitiligo, a pigmentation problem caused by steroid use. Vitiligo is known to create patchy discoloring of pigment on the skin, inside of the mouth, in the eyes, and the hair. Since Sammy Sosa was tested positive for steroid use in 2003, many jumped on this idea, believing it to be true. That is, until Sosa himself began to speak. Sammy Sosa first claimed to be going through a skin rejuvenation treatment, which unexpectedly lightened the color of his skin. However, later on, Sammy Sosa finally admitted to using a bleaching cream to lighten his skin
South African Musician Mshoza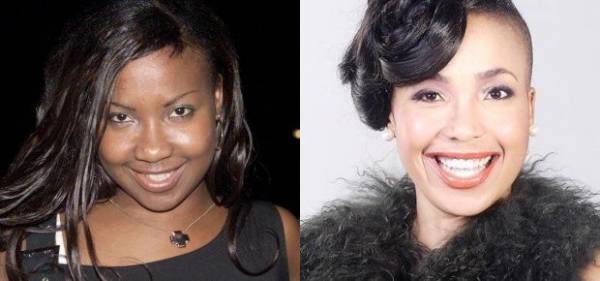 BBC Africa recently posted an article by Pumza Fihlani entitled "Africa: Where Black is not really Beautiful."Highlighting the well-publicized case of South African musician, Nomasonto"Mshoza" Mnisi, who openly (and unapologetically) acknowledges lightening her skin, the article positions skin bleaching the result of "low self-esteem and, to some degree self-hatred. " While Mnisi herself admits that her decision to lighten her skin is indeed "part of … a self-esteem issue," can we safely conclude that skin bleaching, a now global, and widely practiced phenomenon, is the result of low self-esteem and/or self-hatred?
Among those who bleach, can we be sure that the motivating factors are identical just because they all engage in a similar practice? And if the goal is to understand skin bleaching enough to be able to curb, if not stop the practice, how useful would an individualized approach to skin bleaching be to the hundreds of thousands who bleach all over the world? Perhaps the goal is not to eradicate skin bleaching.
Ini Edo
Nollywood actress, Ini Edo has sparked speculations of herbleaching after being seen all over in different complexions. Some say she's already a customer of Dencia whose Whitenecious cream has become an euphemism forbleaching. The actress who has been known for her dark bold complexion took to her Instagram page to share the this picture.
Vera Sidika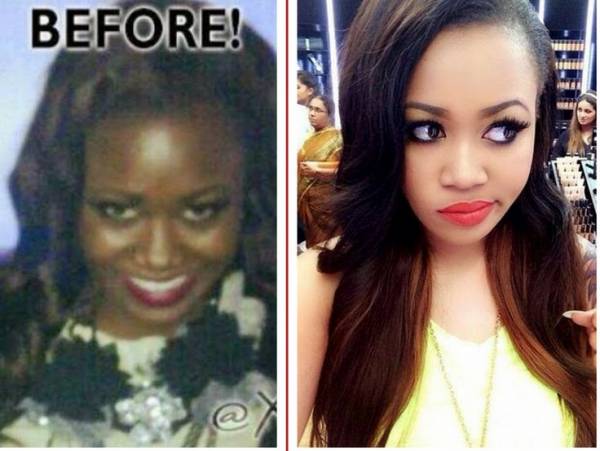 Kenyan actress Vera Sidika supposedly spent $170 000 in skin bleaching products Most people keep their skin bleaching a secret, but not Vera Sidika. Sidika, known for her voluptuous figure and sizeable derriere, has caused a lot of social media trouble with her open love of skin lightening.
The Kenyan socialite, whose skin was shades darker only a few months ago, first revealed her new look during a radio interview with Kiss FM. Of course the coming out didn't really make waves until Sidika appeared on television for all to see. On NTV's The Trend Show, the Kenyan public got a bright look at Sidika's skin. Sidika didn't have any qualms on the show, as she explained that she indeed wanted to bleach her skin, and that she approached professionals who charged her quite a tidy sum.
She said, "Looking good is my business. My body is my business, nobody else's but mine." The socialite then disclosed that she had the procedure performed in the UK, for almost Kshs 15M ($180,000). As Vera Sidika's love for her lighter complexion continues to make the rounds, other allegations have arisen that the curvy beauty may have a lot of other "improvised" features.
The socialite's figure is what granted her a spotlight, and she has done a good job of maintaing her publicity by posting semi-nude photos on social media, and advertising how much she spends on her wardrobe and general appearance. The social siren has revealed numerous times that she makes her money through her various businesses and is not shy to disclose how much she earns. It's a bright future for Vera Sidika. Literally.
Irene Major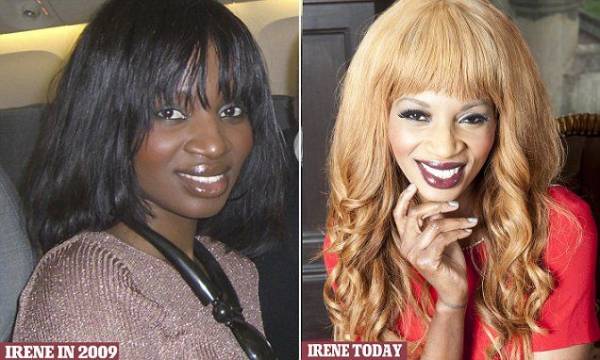 Former Cameroonian model, Irene Major, is speaking up about her skin-lightening regime, which currently runs her about $4,000 a year. Her expenses are mainly due to her dependency on the products that help her achieve and maintain her light complexion. Major, who started lightening her skin seven years ago, insists that it has nothing to do with being ashamed of her race. She sees as it as a cosmetic procedure that helps her to feel "prettier." "When my skin is lighter, I just feel prettier.
Its a taboo subject, and people get judgmental about it, but that's how I feel." Now the wife of a Canadian oil tycoon, Major grew up realizing the differences in skin tones, and how those differences were generally perceived. "There are many different types of African skin – from dark charcoal to a lighter version – and you grow up knowing that the lighter ladies are the prettier ones." "It's just a fact." Her younger sister Elsa, provided more commentary around why African girls are typically more prone to damaging their skin in order to sport a much lighter hue, "Being lighter shows you belong to a different place on the social ladder.
All the rich, successful black African men marry either a white or a very light-skinned girl because they too grew up thinking that the lighter is the most pretty. It doesn't matter how dark a man is, of course – the pressure is all on women." Overall both women feel validated in their choices to alter their skin color and texture – regardless of the destructive consequences and potential health issues that ensue from consistent use of products that contain dangerous agents, including mercury, bleach and even acid. Skin lightening has become a multi-billion dollar global industry and African women are at the top of the list of aggressive consumers.
Loading…
richest female actress in nigeria,
nigeria richest actress,
top 20 richest female actress in nigeria,
richest actresses in nigeria,
richest actress in nigeria 2018,
richest female actress in nigeria,
nigeria actress,
Nigeria Entertainment Award for Best Actress (Nigeria in Hollywood),
ini edo nigeria actress,
nigeria actresses,
wumi toriola nigeria actress,
nigerian actress that bleached their skin,
nigeria actress that bleach their skin,
most beautiful actress in nigeria,
nigerian most beautiful actresses,
Hits: 0