How to capture screen on Mac
With free and easy-to-use screen recorder, you can capture any area of your screen with the option to add narration from your microphone and video from your webcam. Sharing your ideas has never been easier!
Available on  Chromebook,  Mac, and  Windows.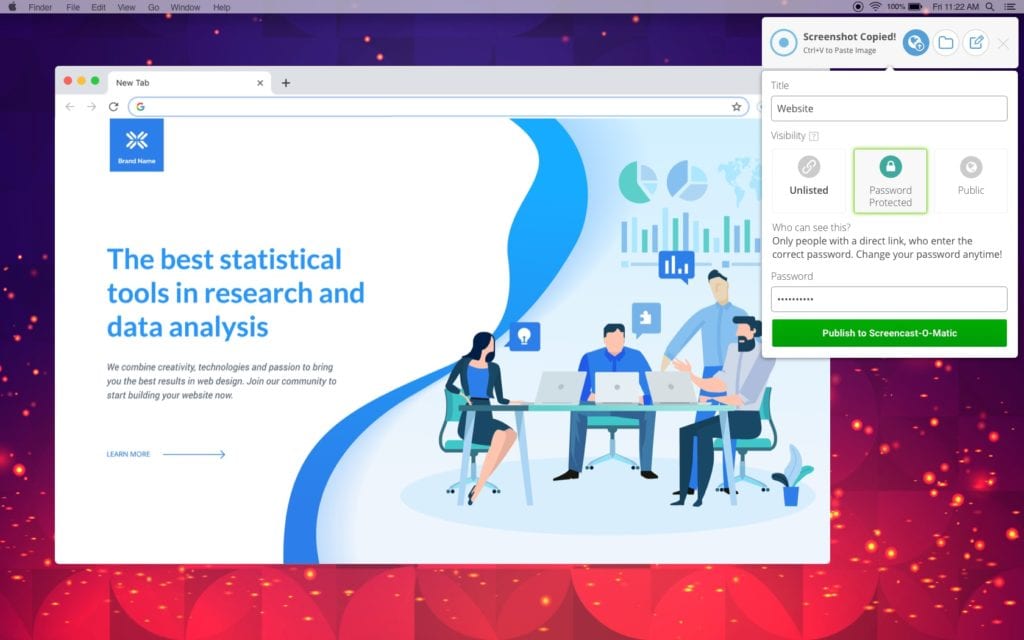 Capture, edit, and share your screenshots with Screencast-O-Matic. The new tool quickly captures your computer screen. It's a simple and intuitive solution for screen capture and sharing.
This how-to guide will get you started within minutes.
Launch Tool From Your Desktop
The screenshots tool gives users the ability to work offline and share easily all within one tool. It can easily be accessed from either a Mac or Windows desktop.  
Mac desktop: You can find the Screencast-O-Matic icon in the menu bar tray, located in the top right corner of the screen.
Windows desktop: You can find the icon in the tool tray located in the bottom right corner of your desktop.
Easily Take a Screenshot
With just one click, you can easily capture an entire screen, a specific area, or an active window.  To take a screenshot, you will find a camera icon in the tool.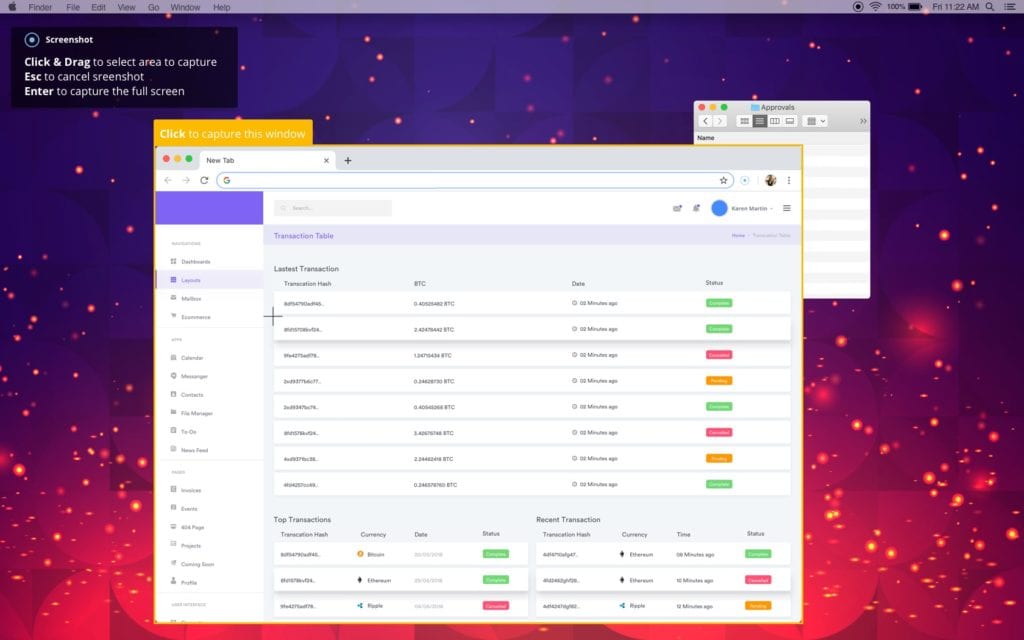 Here are the following steps:
1. Click the camera icon to launch the tool.
2. Choose from these options:
– Hit 'Return/Enter' to capture the entire screen.
– Single-click to screengrab what's highlighted in yellow.
– Drag and drop around what you want to screengrab.
3. Screencast-O-Matic automatically saves your screenshot. You can access it on your clipboard or return to the tool and you'll find the screenshots tab. Your image is saved and easily accessed in the tab.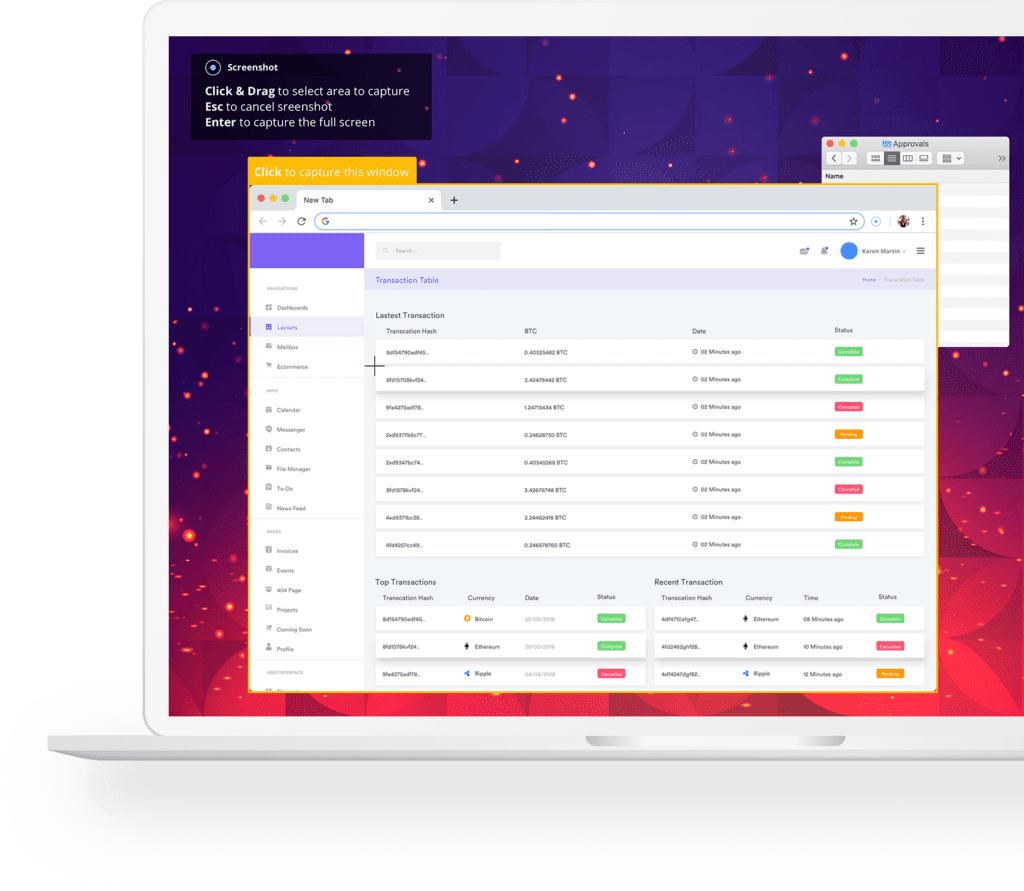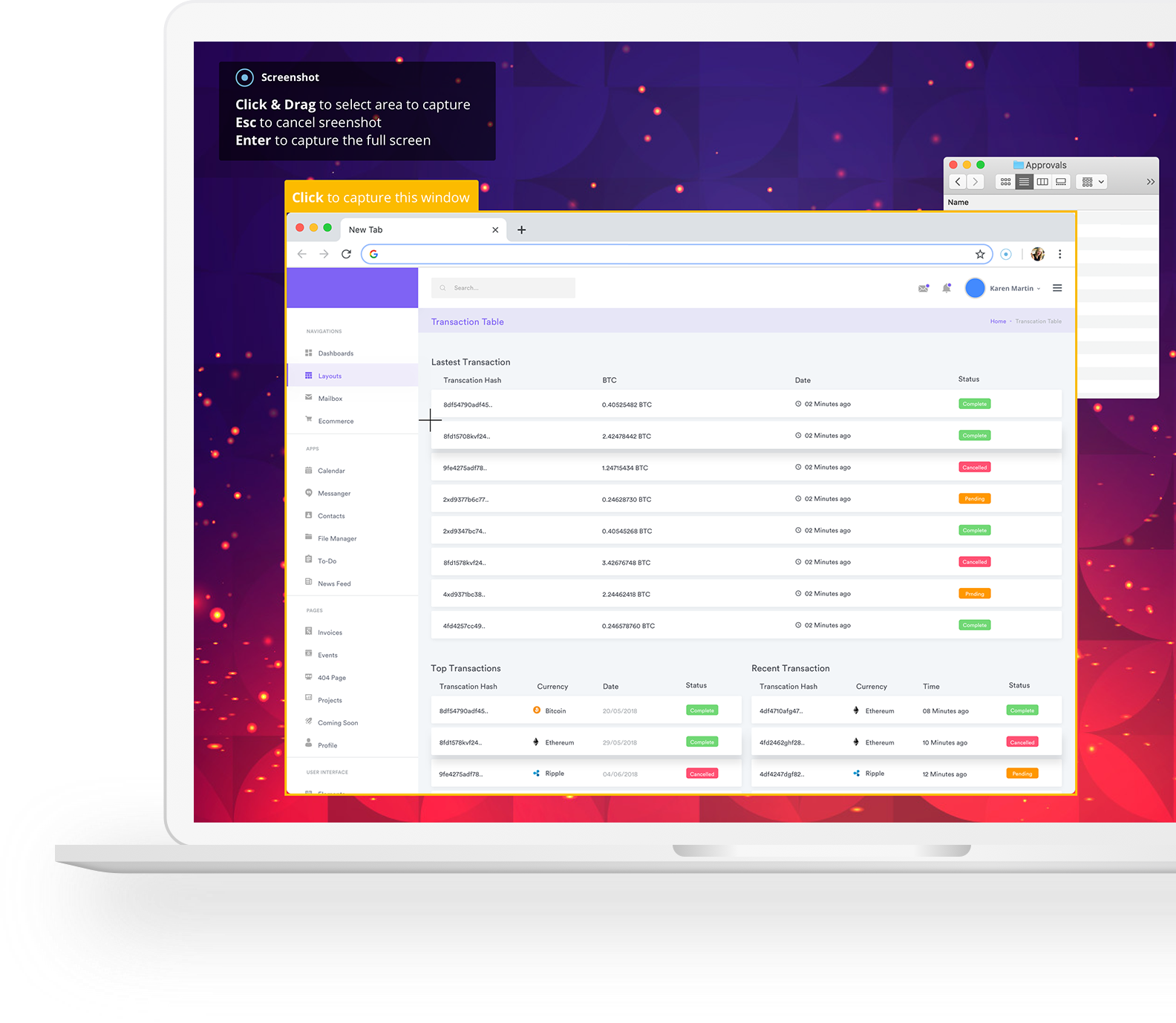 Screencast-O-Matic made sure sharing your screenshot is just as easy as capturing it.  Sharing is a one-click process.
By clicking on "Copy Image," you are able to save it to your clipboard.
"Export Image" allows you to save your image as a .png file on your computer.
You can also publish to your Screencast-O-Matic account. You can easily grab a link to your screenshot to share.
You can choose your visibility settings and control who sees your image before sharing.
Extra Tip: Save Time With Keyboard Shortcuts
You can customize keyboard commands to make screen captures even quicker.
In the tray, click the Screencast-O-Matic icon.
Underneath the camera icon is a dropdown menu. Click the gear icon to access the screenshot settings.
Under the "Shortcut" tab, enter the keyboard combinations you'd like to use. Create separate shortcuts to open the recordings window, launch the screen recorder, open screenshot selection, and snap a full screengrab.
To enter the shortcut, hold the keys down at the same time.
Check out the "General" tab if you'd like Screencast-O-Matic to run automatically when your computer starts.
Keep shortcuts (hotkeys) simple so you don't have to keep guessing what button to click next.
You are now set to create, edit, and share your screenshots.
Screenshot Resources
Screenshots are a visual way to communicate and collaborate with the team.  With annotations, you never have to worry about communicating a confusing message.  You can make it clear with this easy tool.
Here is more information you can access: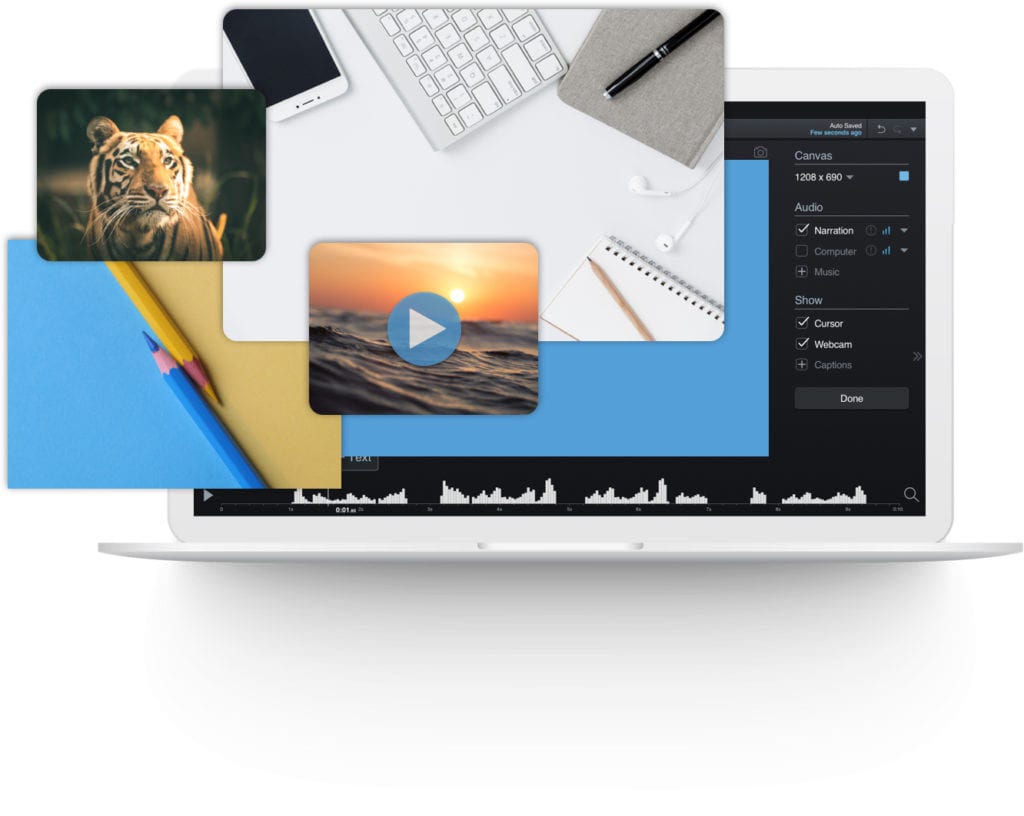 NEW! STOCK LIBRARY BETA
Discover stock videos and images to enhance your recordings.
We'd like to introduce you to the Screencast-O-Matic stock library. You can now find the perfect stock to kickstart or enhance your projects. Send stock directly to the editor to mix and match content.
Included in our Premier Plan. No confusing license agreements. Use on any project!
Hits: 0