Updated on April 23, 2020
My fascination with those who were 5'2″ inches tall started long ago when sadly I finally realized this was my height for life. Yes, I am 5'2″. My mother was 5'6″ and all my cousins are taller than me. But I have great company. Journey with me as we explore the many beauties who are also 5'2″.
Women's ages are often cloaked, so too, I have noticed women often cloak their height. Jackie Kennedy was said to be 5'9″ but always reported to be 5'7″. She fudged on her height because in the 1960s it was thought to be more ladylike if you were more "petite". Oh, Jackie Kennedy – the short one here (yes, me!) would love to have those 2 inches of height!
Measure of Success – Not by Height Alone
The ultimate measure of a man is not where he stands in moments of comfort and convenience, but where he stands at times of challenge and controversy.
Martin Luther King Jr
Measure of Success – Not by Height Alone
I don't measure a man's success by how high he climbs but how high he bounces when he hits bottom.
General George S. Patton
Success is the ability to go from failure to failure without losing your enthusiasm.
Sir Winston Churchill
Ivanka Trump was on a talk show and commented on the height of her host and stated she was pleasantly surprised he was as tall as her. Ivanka is 5'11", her Mother Ivana is reported to be 5'11 ½". Yes, the Trump ladies are both taller than Nicole Kidman (5'10").
But height remains a physical item only, the true measure of a person is inside. Outwardly, we may judge others based upon height and talent and other contributions. The true measure of a person is the relationships they form with others. From singers to actresses, from long ago to current, the 5'2″ beauties remain timeless:
Salma Hayek

Eva Longoria

Bernadette Peters

Barbara Mandrell

Lucy Liu

Kelly Ripa
Salma Hayek Bikini Photos
Salma Hayek in Pink Tankini | Source
Salma Hayek in Bikini | Source
Salma Hayek in Bikini | Source
Salma Hayek
Click thumbnail to view full-size
Salma Hayek in Evening Dress
Salma Hayek in Pink Evening Dress | Source
Salma Hayek in Red Evening Dress | Source
Salma Hayek
Born Salma Valgarma Hayek Jiménez
September 2, 1966 Coatzacoalcos, Veracruz, Mexico
Occupation Actress, director, producer
Spouse François-Henri Pinault (2009–present)
Daughter born September 21, 2007, named Valentina Paloma Pinault
Salma Hayek
Salma Hayek was born September 2, 1966 as Salma Valgarma Hayek Jiménez-Pinaul in Veracruz, Mexico. She is an actress, director and producer. She is of Lebanese descent. Wikipedia reports that she is the first Mexican national to be nominated for Best Actress for the Academy Awards. She is the daughter of an opera singer and an oil company executive.
Hayek is a naturalized United States citizen. She is a good friend of Spanish actress Penélope Cruz and co-starred with her in the 2006 film Bandidas. Her brother, Sami Hayek is a designer with his own line of products at Target. Her brothers clients are reported to include Louis Vuitton, Brad Pitt, and the Mexican Government.
Hayek is an active humanitarian fighting for improvement in increasing awareness on violence against women and discrimination against immigrants, and supports breast feeding.
In 2010, Hayek's humanitarian work earned her a nomination for the VH1 Do Something Awards.
Married on St. Valentine's Day in 2009 to PPR CEO François-Henri Pinault. They have one daughter as of this writing named Valentina Paloma Pinault born September 21, 2007 in Los Angeles, California.
I would have to say Hayek is a romantic.
Oh, did I forget to mention the city she was married in? Paris, but of course! And later she and her husband where married again in April – this time in Venice.
Salma Hayek and the Tits from God
Eva Longoria
Eva Longoria in Purple Evening Dress with Long Train | Source
Eva Longoria in White Evening Dress with Long Train | Source
Eva Longoria in Green Peacock Feather Short Dress | Source
Source
Eva Longoria in Pink Bikini | Source
Eva Longoria in Red Bikini | Source
Eva Longoria in Red eveing gown | Source
Eva Longoria
Eva Longoria born March 15, 1975 Eva Jacqueline Longoria in Corpus Christi, Texas, U.S. Other names Eva Longoria Parker.
Longoria first appeared in the public eye on the soap opera The Young and the Restless. In 2008, she was named one of the "Sexiest Women". She has appeared on magazine covers such as Vogue, Marie Claire and Harper's Bazaar.
You know Longoria perhaps for her most famous role – portraying Gabrielle Solis on the ABC television series Desperate Housewives which she began in 2004.

Longoria has long been a winner. She was Miss Corpus Christi, USA in 1998.
Successful Modeling Career
Longoria holds model contracts with L'Oréal, Hanes, and also New York & Co.
Endorsements

Longoria also has a contract with Magnum Ice-Cream and with Heineken.
She is a part of Microsoft's "I'm A PC" ad campaign.
Previously she and Tony Parker were currently appearing together in campaigns for London Fog.
Education

Besides just beauty Longoria holds a Bachelor of Science degree in kinesiology from Texas A&M University-Kingsville. "In 2009, Longoria enrolled in a Master's program in Chicano Studies and Political Science at Cal State University, Northridge."
.
Fragrance – Eva by Eva Longoria

In April 2010, Longoria released her first fragrance, "Eva by Eva Longoria". She stated she wanted a fragrance she could wear: "I am allergic to most fragrances."
Philanthropy
"In 2006, Longoria founded Eva's Heroes, a charity which helps developmentally disabled children. She is the national spokesperson for PADRES Contra El Cancer….
"…Longoria was named Philanthropist of the year by the Hollywood Reporter for 'her commitment to Latino causes and giving back to the community."
In September 2009, Longoria was appointed to a bi-partisan commission issued with the task of determining the feasibility of the creation of a National Museum of the American Latino.[30]
Eva Jacqueline Longoria March 15, 1975
Eva Longoria
Born Eva Jacqueline Longoria
March 15, 1975
Corpus Christi, Texas, U.S.
Eva Longoria Parker Occupation Actress/Model
Height 5'2″,  Weight 105 lbs
Marriages:  Tyler Christopher 2002–2004
Tony Parker 2007– 2010
Eva Longoria
Bernadette Peters
Source
Bernadette Peters February 28, 1948
Born Bernadette Lazzara
February 28, 1948
Ozone Park, Queens, New York, United States
Occupation Actress/Singer
Spouse Michael Wittenberg (1996-2005) (his death)
Website http://www.bernadettepeters.com
Bernadettte Peters
Bernadette Peters was born Bernadette Lazzara on February 28, 1948. She is a critically acclaimed actress winning several awards. She began her career as a child and was in the public eye for over 5 decades. She started a foundation and has written four children's books some of which include CD's with Bernadette singing.
Bernadette Peters married investment adviser Michael Wittenberg on July 20, 1996 at the upstate New York home of long-time friend Mary Tyler Moore.
Tragically Wittenberg died at age 43 on September 26, 2005 in a helicopter crash in Montenegro while on a business trip.
Peters is best known for her starring roles in "stage musicals", including Song and Dance, Sunday in the Park with George, Into the Woods, Annie Get Your Gun, Gypsy, and A Little Night Music, becoming closely associated with composer Stephen Sondheim.
She had a four-year romantic relationship with comedian Steve Martin.
Peters is known for her charitable work, including as a founder of the Broadway Barks animal charity.
Peters has had appearances on television series such The Muppet Show, The Carol Burnett Show and Ally McBeal.
Movie roles include Silent Movie, The Jerk, Pennies from Heaven and Annie.
In the 1980s, she returned to the theatre, where she became one of the best-known Broadway stars over the next three decades.
She also has recorded six solo albums and several singles, as well as many cast albums.
She also performs on a regular basis as a singer in concerts – a solo singer is her specialty.
In addition to her many awards, in 2001, Bernadette was nominated for an Emmy her performance on Ally McBeal.
Barbara Mandrell
Barbara Mandrell | Source
Barbara Mandrell
Barbara Mandrell | Source
Barbara Mandrell was born Barbara Ann Mandrell on December 25, 1948. She is an American Country music singer and one of the world's most successful female vocalists of the 1970s and 1980s. In 2009 Mandrell was conducted into the Country Music Hall of Fame.
Number One Hits:
1978 "Sleeping Single in a Double Bed"
1979 "(If Loving You Is Wrong) I Don't Want to Be Right"
1980 "Years"
Chart Toppers 1981-1983
"I Was Country When Country Wasn't Cool" (her signature song)
'Till You're Gone"
"One of a Kind, Pair of Fools"
Barbara Ann Mandrell The Sweetheart of Steel December 25, 1948
Born Barbara Ann Mandrell
Also known as The Sweetheart of Steel Born December 25, 1948
Origin Houston, Texas, USA
Occupations singer-songwriter, actress
Labels Columbia
ABC/Dot
MCA
Capitol
Universal
Direct records
Hipo records
Daugther:  Jaime Dudney
Sons: Kenneth Matthew Dudney
Nathan Dudney
Website Barbara Mandrell Official Site
Jaime Dudney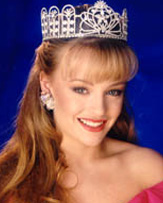 Jaime Dudney | Source
Barbara Mandrell's Daughter Jaime Dudney
Barbara Mandrell's daugther Jaime Dudney portrayed Georgia Tucker Silva on As the World Turns from 1998 to 2000.
Dudney returned to her hometown of Nashville, Tennessee, where she conducts acting classes.
"I'm really enjoying teaching people what I learned in New York and L.A.," says Dudney. "I've been concentrating on the teaching, but definitely open to working as an actress again."
Dudney is hosting a wonderful charity benefit for S.E.E.K., which is a Nashville based mission in Kenya.
As the Barbara Mandrell website reports, after Jaime visited Kenya and saw a tremendous need for assistance, she became involved in S.E.E.K.
Jaime Dudney
Jaime Dudney | Source
Lucy Liu
Lucy Liu | Source
Lucy Liu | Source
Lucy Liu | Source
Lucy Liu
Lucy Liu
Lucy Liu
Lucy Alexis Liu December 2, 1968
Lucy Liu
Born Lucy Alexis Liu
December 2, 1968
Queens, New York, USA
Occupation: Actress, Producer
Hobbies: art – including painting, photography and collage, martial art of Kali-Eskrima-Silat (knife-and-stick fighting), skis, rock climbs, rides horses, and plays the accordion.
Lucy Liu
Lucy Liu is an American actress who was born Lucy Alexis Liu onDecember 2, 1967 in Queens, New York, USA.
Liu graduated from University of Michigan with a degree in Chinese Language and Culture. During college, Liu managed to add in dance, voice, fine arts, and acting.
Liu first appeared on the big screen as an ex-girlfriend in Jerry Maguire in 1996.
In 1997, her big break came with her part in "Ally McBeal". Later she joined the cast of Charlie Angels.
Writer-producer David E. Kelley was so impressed with Liu's spunk that he promised to write a part specifically for her in an upcoming episode.
Liu's part turned out to be that of growling, ill-tempered lawyer named Ling Woo, which Liu filled with much applause.
Liu speaks Mandarin Chinese and "a little bit of Spanish, a tiny bit of Italian, a little bit of Japanese."
Philanthropy

Gallery Shows – Collage Paintings and Photography

Liu has had several gallery shows for her work in collage, painting and photography. All of the proceeds go to UNICEF.
2001 – spokesperson for the Lee National Denim Day fundraiser which raises millions of dollars for breast cancer research and education.
2005 – appointed a U.S. Fund for UNICEF Ambassador; in that capacity, she has traveled to Pakistan and Lesotho, among other countries.
2006 – recipient of the "Asian Excellence Award" for Visibility.
2007 – hosted an MTV documentary for the MTV EXIT campaign – a campaign to raise awareness of human trafficking in Asia.
Liu is the first Asian American woman to host Saturday Night Live.
Kelly Ripa
Kelly Ripa | Source
Kelly Ripa | Source
Kelly Ripa | Source
Kelly Ripa | Source
Kelly Ripa | Source
Kelly Ripa was born Kelly Maria Ripa on October 2, 1970 in Stratford, New Jersey, USA.
Ripa is best known for her role as co-host of Live with Regis and Kelly.
Ripa and Regis Philbin anchor the show. Philbin has accumulated one of the longest and most prolific television careers and Ripa is close behind.
Early in Ripa's career she played on the ABC television series Hayley Vaughan Santos for 12 years on the soap opera All My Children; she also played Faith Fairfield on Hope & Faith.
Kelly Ripa Awards
Ripa won five Soap Opera Digest Awards for playing Hayley Vaughn on All My Children in 1996, 1998 & 2000. She has been nominated for eight Daytime Emmy Awards. Three of these nominations were for playing Hayley on All My Children, and 5 were for performing hosting duties alongside Regis.
On April 23, 2006, she won a Daytime Emmy Award for Outstanding Special Class Special for co-hosting the 2005 Walt Disney World Christmas Day Parade with Regis Philbin and Ryan Seacrest.
Kelly Ripa Philanthropy

Together with Electrolux Ripa supports Ovarian Cancer Research Fund.
2007 Ripa participated in the Red Dress Collection for The Heart Truth.
Kelly Ripa October 2, 1970
Born: Kelly Maria Ripa
Birthdate: October 2, 1970
Birth Place: Stratford, New Jersey
Occupation: Actress, Television Personality, Talk Show Host
Spouse: Mark Consuelos (1996–present; 3 children)
Children: Michael Joseph Consuelos (born June 2, 1997)
Lola Grace Consuelos (born June 16, 2001) and
Joaquin Antonio Consuelos (born February 24, 2003).
Electrolux and Kelly Ripa are proud to support the Ovarian Cancer Research Fund whose mission is to fund research to find a method of early detection and ultimately a cure for Ovarian Cancer. Electrolux has committed to donate $750,000 to this worthy cause.
Kelly Ripa Funny Moments
Ripa at the 2007 The Heart Truth – Red Dress Campaign for Heart Disease in Women Awareness
We Girls Can Do Anything
Barbie We Girls Can Do Anything pink game | Source
Are you 5'2″ tall?
See results
5'2″ Beauties – We Girls Can Do Anything
There you have it – remarkable women who are 5'2″ petite beauties with remarkable careers in a variety of different fields. Their contributions to their crafts, their awards, their impact upon society leaves an indelible mark for women the world over to admire and look up to.
It is not the size of the package, it is the talent and the drive and the energy. It is the love of life and the enthusiasm to celebrate their beauty – inside and out.
More than just pretty faces, these women are models for women of all heights. Learning about their awards, their accomplishments is fascinating. As Ruth Handler of Mattel, the inventor of the Barbie doll, correctly stated "We girls can do anything!".
Do you have a favorite? Lucy Liu, Selma, Bernadette, Barbara, Kelly or Eva? Tell us why…please leave comments below.
© 2011 Ken Kline
indian actress,indian actresses,indian actress sex,indian american actresses,indian actresses in hollywood,