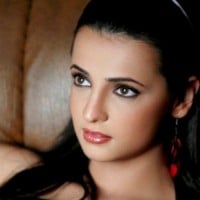 1Sanaya Irani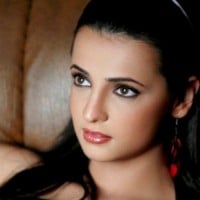 Sanaya Irani is an Indian model-turned-actress. Her first major role was in the Indian youth show Miley Jab Hum Tum.
She is an amazing actress! She is so pretty! She is also an amazing dancer!
Best actress amazing personality!
Sanaya Irani only the best actress
Sanaya Irani love you
2Katrina Kaif

Katrina Kaif is an English actress who works in Hindi films. Despite receiving mixed reviews from critics for her acting prowess, she has established herself in Bollywood and is one of India's highest-paid actresses.
Perfect example of how you don't need any acting skills to make it into Bollywood. All you need is a pretty face and the ability to dance half-naked in item numbers. Pathetic hows she tops this list.
I have never understood why people like Kaif so much. She can't act and can't speak Hindi. If people only like her because she's pretty, I seriously pity them.
Katrina is so cute!
I love her
Shes totally the one
Best actress of bollywood and I think shes best
I love her… Shes awesome! Good. Nice, sweet best over cute
Katrina is the best actress of mine & in every role is perfect she is hot, charming, smart, she is the most beautiful lady I ever seen and she is number 1 actress in Bollywood and she is the queen of Bollywood..
3Priyanka Chopra

Priyanka Chopra is an Indian actress, singer, film producer, philanthropist, and the winner of the Miss World 2000 pageant.
She should be number one because unlike Katrina Kaif, ( who honestly CANNOT act to save her life) her acting is simply brilliant. She can dance very well and is very beautiful too! I believe she's a complete package. She's very talented and as she can essay any role with ease. Want proof? Watch Fashion, Kaminey, Saat Khoon Maaf, Dostana.. And of course the upcoming film Barfee where she plays a mentally challenged girl. She's undoubtedly the best actress in Bollywood!
Lol what a joke, priyanks is terrible, I honestly think people like deepika or sonam are way better
-suchita
I think Priyanka Chopra is in a good position on this list, but I'm voting anyway… she is a very talented, versatile, and simply stunning actress. One of the most mainstream gems of Bollywood.
Priyanka Is being Bollywood's queen!
4Kajol
5 Filmfare best actress awards and a lot of ALL-TIME blockbuster movies. Simplicity at the first glance but eventually her beauty becomes filled with brilliance. She has the best personality and outlook in life. Just simply the best image on and off-screen. Kajol is my benchmark! She is the BEST!
SHE ACTS AWESOME! I LIKE HER SMILE!
Kajol is an awesome actress! She can do any role! I love how she doesn't go too much into beauty.
Kajol is natural actress and natural beauty face. other actresses are plastic surgery
5Deepika Padukone

Deepika Padukone is an Indian film actress. She is one of the highest-paid Indian celebrities and is cited in the media as one of the nation's most popular and attractive personalities.
Deepika is just the best actress and the most beautiful actress I have ever seen.she looks great with ranbir kapoor.l just love her dimple
Number one from england and I love her hope she visits soon
Deepika is the number one actress in India..Her acting is beyond imagination…She is brilliant..She is extremely beautiful..She is a superstar…She rules the Bollywood..
! Deepika she is my favorite actress I love her a lot. I bet any of cannot beat her beauty
6Kareena Kapoor

Kareena Kapoor is the best
Well… shes really cute and she acts well!
Kareena is my favourite actress kareena is a Bollywood queen she is very beautiful hot and sexy lady she is awesome I will meet you soon I like and love kareena please accept Islam
She must be on No1…, please vote her to become No1… As she deserves…
No one can beat her in sensational acting, beauty, attitude,. She totally awesome. She one of the most talented actress in Bollywood…,
7Aishwarya Rai Bachan

Aishwarya Rai is an Indian actress who was born on 1 November 1973 in Karnataka, India. She was the winner of Miss World 1994 pageant. She has done many successful Bollywood films such as Jeans, Hum Dil De Chuke Sanam, Devdas, Mohabbatein, Dhoom 2, Jodhaa Akbar, and Ae Dil Hai Mushkil. …read more.
The legendary actress! Top most best actress of all time by the qualities of modern and classic actresses of Bollywood. The star of two decades..
She is the prettiest actress no one can beat herr for that
Look at her face
I love you ash
You are the best
She is no 11111111111111111111111111111 in the world
8Rani Mukerji

Rani Mukerji is an Indian actress. Through her Bollywood career, she has become one of the most high-profile celebrities in India, winning several awards, including seven Filmfare Awards.
Rani mukerji is always number 1 actress. She the queen of bollywood. I love her, shes awesome!
Her acting and dancing is out of world. no one can beat her in her acting.
Rani is the best ACTRESS. Most of the others mentioned are little more than a pretty face. Rani has acting talent, as shown in KANK and Black. She is the best!
She is always beautiful.
9Sonakshi Sinha

You are real beauty
You are very beautiful
I am a big fan of her
I am a big Dan of her.
10Zeenat Aman

Zeenat Aman is an Indian actress, former model and beauty queen who is best known for her work in Hindi films throughout the 1970s and 1980s.
The Newcomers
?Tara Sutaria

Her acting in Student of The Year 2 was hilariously PHENOMENAL! She should make a movie and debut her acting even MORE phenomenal than before!
The Contenders
11Anushka Sharma

Not at least for films as her real life goal was to be a model but for health. She is very slim and sexy,5feet9inches tall, a leggy, having a flawless and healthy skin, beautiful bouncy hair and a vibrant face. She deserve to be in number one.
Anushka is the best
She is really cute n has n awesome smile
She is the cutest and the most bubbly actress in Bollywood!
12Madhuri Dixit

Madhuri Dixit, also known by her married name Madhuri Dixit Nene, is an Indian actress who is known for her work in Hindi cinema.
Madhuri Dixit, the Legend, Best dancer of Bollywood, Best Actress Ever! She is not only versatile but she is the best in Dancing. She knows how to react in different situation. She can be sensational, Psychopath, Angry, Romantic, sexy, elegant, evil.
Most highest number of nominations for Best Actress award… And also.. Has a film tribute after her name.. That says it all.. Wake me up. ,when any other actresses have a film after her name.. God bless Madhuri Dixit
World's most beautiful.god has made only 2 best things on earth that's nature and madhuri dixit
She is the best dancer ever. If she was in a competition with Shakira, shakira would look like someone who just started dancing.
13Genelia D'Souza
She is a very good looking and cute young girl
Oh shes too cute
She is the most cute
She is veru cute and sweet
14Alia Bhatt

Alia Bhatt is a British film actress and singer who works in Bollywood. Born into the Bhatt family, she is the daughter of filmmaker Mahesh Bhatt and actress Soni Razdan.
She is most cute actress and loved actress in this generation she got some hits and she will be having bright future it's obvious and I find her quite beautiful
Best actress in the Bollywood…she's got the cuteness… I'm sure she will have a bright future
So so so beautiful with amazing acting
Dear Zindagi was a great movie!
15Karisma Kapoor
Very nice actor but very underrated.
She is look like srarning kampaird than any other madhuri kajol juhi
16 Nargis
17Sharmila Tagore
The very best actresses surtout en duo avec shashi kapoor
18 Waheeda Rehman
19Juhi Chawla

Juhi Chawla is an Indian actress, model, film producer, and the winner of the 1984 Miss India beauty contest.
Juhi is the best and number 1 actress bollywood ever have
Criminally under appreciated actress ever
Yes she is very beautiful
20Sridevi

Sridevi Kapoor was an Indian film actress who worked in Tamil, Telugu, Hindi, Malayalam and Kannada films. She died in 2018.
Oh come on Sri Devi is the real diva people forget very quick! I like madhuri but come on people.
People, seriously? She IS THE REAL queen of bollywood.
Always remain number 1
She should be number 1.We miss you Sridevi.RIP
21Asin

Asin Thottumkal, known mononymously as Asin, is a former Indian actress and trained Bharathanatyam dancer.
Asin is very bright and very good looking actress her films are so popular till now. Keep it up asin with more entertainment.
Most beautiful ever
Is expected to give many more hits including dabangg 2 within 9 months
Shes also a perfect actress
Wow
22Jacqueline Fernandez

Jacqueline Fernandez is a Sri Lankan actress, model, and the winner of the 2006 Miss Universe Sri Lanka pageant.
She is an absolute bombshell… Makes everyone weak in the knees. She's perfect.. Whether it is her face or her body, every bollywood director wants her in their films. She looks so sexy in murder 2.
My best no one can beat her
She is the prettiest actress in Bollywood
She is the hottest and prettiest actress in Bollywood Bollywood.
23Rekha

Each for his time. It's difficult to compar 90's and 2000
Rehab ki is most beautiful and charming actress and the topest heroins in the world. She looks like godless.
24Kajal Aggarwal

Kajal Aggarwal is an Indian film actress and model. One of the most popular Indian celebrities, she has established a career in the Telugu and Tamil film industries and has been nominated for four Filmfare Awards South.25Kareena Kapoor Khan


indian actress,indian actresses,indian actress sex,indian american actresses,indian actresses in hollywood,
Hits: 0