Recently, Ubisoft organized the online 'Ubisoft Forward' event to talk about its upcoming titles like Assassin's Creed Valhalla, Watch Dogs Legion, Far Cry 6, and Hyper Scape. Moreover, the studio gave away Watch Dogs 2 for free to viewers who watched the event through Uplay client.
However, if for some reason, you weren't able to claim your free copy of the game, then don't worry, because Watch Dogs 2 is still available for free.
During the event, a lot of fans lost this amazing opportunity to grab a free copy of Watch Dogs 2. That's because they weren't able to login to Uplay client due to server overload. Nevertheless, to make it up to its fans, Ubisoft decided to keep the offer alive even after the event.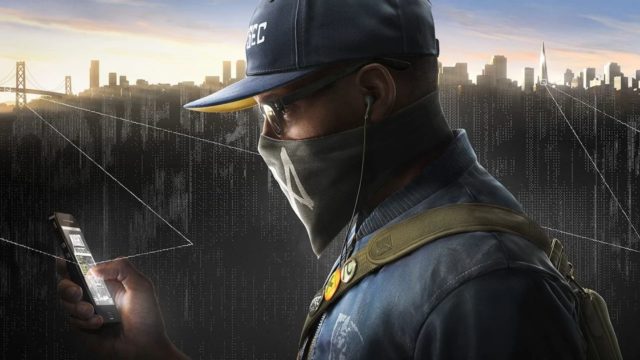 To download Watch Dogs 2 for PC without paying a penny, just head over to this webpage. Then, log in to your Uplay account to register for a free copy of Watch Dogs 2. If you don't have an Uplay account, then don't worry; just create a new account and then login with the details.
Multiplayer returns in Watch Dogs 2. The game introduces a seamless cooperative multiplayer mode, in which players can meet and interact with other random players. They can explore the open world and complete missions together, which will also help players to gain followers. The game features an emote system, which allows players' characters to communicate with each other through basic gestures.
The game can be played completely online or offline.
It also features four competitive multiplayer modes:
Hacking Invasion: A one-versus-one competitive multiplayer mode, originally featured in the first game, in which a player covertly joins another player's single-player session and steals virtual data from them. The invading player must stay hidden while stealing the data, while the defending player must identify and kill the invading player.
Bounty Hunter: A mode introduced in the game. If an online player creates too much chaos in the world, the mode will be initiated. Alternatively, a player can manually initialize this game mode. Police, alongside one to three other players, will join the player's game with the hope of killing the hunted and claiming the bounty, which gives them experience points. The hunted could either strike back at the hunters by killing them, which gives them greater rewards, or escape from them until the bounty expires. The hunted, meanwhile, also can be assisted by another player if that player chooses to join the hunted. Players can manually place a bounty on themselves using the in-game smartphone.
Showd0wn: A mode added in an update. In this mode, 2 teams of 2 players battle each other in short missions. Missions vary from the first team to steal the hard drives to the offensive team having to hack the servers the defensive team is protecting in a limited amount of time.
Racing: A mode added in an update. Up to four players compete in head-to-head races to reach the finish line with drones, ekarts, boats, and bikes.
Man vs Machine: A mode added in an update. Up to four players work together to take down a machine in a narrow time frame.
Loot Trucks: A mode added in an update. Up to four players compete in a head-to-head battle to steal a valuable box from a truck, and escape the police and other players. This event has a chance to randomly occur while a player is free-roaming, but can also be manually triggered.
After doing all this, you'll get a message on the screen saying that "you will soon receive your free PC copy of Watch Dogs 2 in your Uplay PC library." So, you might have to wait for some time until you see Watch Dogs 2 in your game library.
What's more, is that along with Watch Dogs 2, you'll also get other in-game rewards. So, it's best not to miss out on your second chance to download Ubisoft's beloved hacker game for free.
Watch Dogs 2 (stylized as WATCH_DOGS 2) is a 2016 action-adventure game developed by Ubisoft Montreal and published by Ubisoft. It is the sequel to 2014's Watch Dogs and was released for the PlayStation 4, Xbox One and Microsoft Windows. Set within a fictionalized version of the San Francisco Bay Area, the game is played from a third-person perspective and its open world is navigated on-foot or by vehicle. Players control Marcus Holloway, a hacker who works with the hacking group DedSec to take down the city's advanced surveillance system known as ctOS. There are multiple ways to complete missions, and each successful assignment increases the follower count of DedSec. Cooperative multiplayer allows for competitive one-on-one combat and connecting with other players to neutralize a player who is causing havoc.
Ubisoft Montreal studied player feedback from the first game to assess what could be improved in Watch Dogs 2 and the setting was researched by making frequent trips to California.
Ubisoft Reflections was responsible for overhauling the driving mechanic. Real hackers were consulted to validate scripts and game mechanics for authenticity and references to real-life hacktivism were fictionalized, like the Project Chanology protest. The original soundtrack was composed by Hudson Mohawke.
The game was released to overall positive reception from critics which praised the game for improving upon the original Watch Dogs in areas like the hacking, setting, characters and driving. However, character inconsistencies, firearms, and frequent technical issues – later patched – were cited as imperfections.
Watch Dogs 2 has sold more than 10 million copies by March 2020. A sequel, Watch Dogs: Legion, is in development, and planned to be released in October 2020.
A sequel of Watch Dogs: Legion, was teased by Ubisoft via Twitter a week before the official announcement at E3 2019, where the release date was revealed to originally be March 6, 2020, but has since been pushed back to an October 29 release.
Similar to its predecessor, Watch Dogs 2 is an action-adventure game with stealth elements and played from a third-person perspective as Marcus Holloway, a young hacker.
The game features an open world set in a fictionalized version of the San Francisco Bay Area, an area more than twice as large as the Chicago setting from Watch Dogs. It consists of four different areas: San Francisco, Oakland, Marin, and Silicon Valley.
Players can navigate the game's world on-foot or by the various vehicles featured in the game, such as cars, trucks, buses, cable cars, motorcycles, quad bikes, and boats. The driving mechanic was overhauled and designed to be more accessible. The player can shoot their weapons while driving. Marcus also has improved acrobatic skills, and the ability to parkour around the city.
The player can use different methods to approach the game's missions, choosing between the aggressive approach, in which they defeat enemies with guns which are made with a 3D printer; explosives, like mines; or Marcus' own melee weapon, a billiard ball attached to a bungee cord. Alternatively, the player can use the stealth approach, in which they can evade enemies or paralyze them temporarily with Marcus' taser.
Watch Dogs 2, like its predecessor, places a particular emphasis on using environmental apparatus and the terrain to Marcus' advantage. For example, a player may hack an A/C unit to produce an electric shock when an enemy nears it.
Marcus may also employ his own modular taser devices and explosives to use tactically against enemies.
When law enforcement witnesses the player committing a crime, or is alerted by a non-player character (NPC), police officers will attempt to arrest the player. The game upgrades system is a returning feature, with items being divided into three categories: Ghost, Aggressor, and Trickster. Upgrades can be customized according to playstyles.
Hits: 0